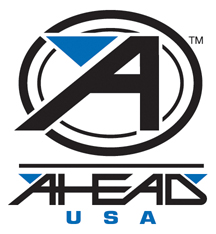 "We are excited to bring the AHEAD brand of headwear to the corporate marketplace," said Anne Broholm, CEO of AHEAD.
New Bedford, MA (PRWEB) November 30, 2012
AHEAD®, the highly regarded headwear, accessories and apparel manufacturer, is launching a new corporate division this month under the direction of Jeff Waller, senior director of global business development and a 20-plus year headwear industry veteran.
Known for its quality products and superior ornamentation, AHEAD's corporate offerings will consist of headwear and accessories featured on a dedicated web site (http://www.Aheadcorporate.com). The corporate division will maintain its own inventory and customer service team.
"We are excited to bring the AHEAD brand of headwear to the corporate marketplace," said Anne Broholm, CEO of AHEAD. "This market presents an opportunity to expand the reach of the already well-known AHEAD brand of headwear. I'm confident that Jeff's long-term knowledge of the industry will position AHEAD to be competitive and desirable to a broad cross section of new corporate clients."
Additionally, Waller will tap the resources of sister company Cutter & Buck, whose full sales team will represent the AHEAD brand starting in first quarter 2013.
"The ability to align with such an experienced sales force who is well known in the corporate marketplace will help ensure that the AHEAD launch is a successful one," Waller commented. "Corporate clients who are accustomed to enjoying AHEAD headwear at fine resorts, pro shops, and major golf events nationwide will now be able to tap into the unique AHEAD combination of great product and creativity for their corporate needs."
AHEAD was acquired by Sweden based New Wave Group AB (NEWAb.ST), the parent company of Cutter & Buck, in the summer of 2011.
AHEAD is best known for its premier headwear collections that feature original approaches to logo embroidery options. The company has been able to capitalize on the golf industry's desire for high-quality graphics on headwear and an array of garments. AHEAD operates four distinct business units: Men's Apparel, AHEAD Headgear, the "Heavy Metal™" line of golf accessories and the "Kate Lord™ Collection" of women's hats, apparel and accessories.
For additional information access the web site at http://www.Aheadweb.com.
# # #
About AHEAD
Founded in 1995, AHEAD is a multi-dimensional brand with a proven track record of success distributing headwear, apparel, and accessories to the green grass, resort and corporate markets. Its single focus of providing quality products, with innovative, high-quality design, and merchandising concepts has led to 17 years of continued growth and expansion. AHEAD is a leading supplier of headwear to the USGA, PGA of America, Ryder Cup and numerous PGA Tour events in addition to more than 5,000 green grass and resort shops throughout the world. Among active professional golfers who wear AHEAD gear on the course are Luke Donald, Retief Goosen, Jim Furyk, Sean O'Hair and Brittany Lincicome. Golf legends Arnold Palmer, Jack Nicklaus, and Annika Sorenstam wear AHEAD exclusively.