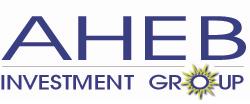 At a time when so much focus is on energy production techniques which are friendly to the environment, this project will deliver a synergistic model which is sustainable in the longer term, without posing harmful risks on surrounding life and areas.
Limassol, Cyprus (PRWEB) April 18, 2011
AHEB Investment Group which a few months ago announced its exclusive agreement with QuickSilver for client project management and consulting, is now entering a new joint venture partnership agreement, alongside Quicksilver and another new partner company. This business venture is designed to bring together these three companies as they seek to implement a new UK green energy park project, with an estimated value of GBP 750 million.
Under this new agreement, Quicksilver will provide the bespoke project management, including planning, design, execution and monitoring through their team of highly experienced consultants. As well as being a shareholder in the project, AHEB Investment Group will secure the funding for each stage of the multimillion pound project through use of its unique understanding of the requirements for funding and financing of large scale projects by financial institutions. Although the project will be funded in part also through AHEB's own private network of investors, the company's key in-depth knowledge of the complexities surrounding successful financing will play a key part in guiding the project through the process and ensuring successful implementation. The new partner company is the proprietary technology provider, a highly skilled supplier who will have the responsibility of creating and building the actual park infrastructure.
The project itself involves a highly sophisticated energy installation, designed to utilise the waste of one project in order to provide raw materials for another. This will effectively result in a completely synergistic, environmentally friendly energy park, known as a Bio-mass to energy multi sub-project park.
One feature of the park will be a sophisticated hydroponics system allowing growth of plants including more than 3000 tonnes of fresh fruit and vegetables per year. The hydroponics system allows growth in nutrient-rich water, eliminating the need for soil. It will also include an aqua culture farm, which will produce an estimated 2000 tonnes of premium fish per year. The energy park will also produce more than 400 megawatts of electricity per year, using green techniques and there will be zero carbon emissions from the project thanks to a sophisticated system to ensure less byproducts and total absorption.
Any heat overproduction from the plant will be utilized in the local community leisure centre, which will be custom built for this project, as a contribution to the surrounding areas. In addition to this, the plant will employ local workers and an estimated 320 permanent positions are expected to become available, as well as a wealth of new opportunities for services and products which will be sourced from local businesses, again contributing to the economy of the area.
Managing Director of AHEB Investment Group, Mr Andreas Charalambous, says that AHEB is very pleased to be involved in a project based on this level of innovation. "At a time when so much focus is on energy production techniques which are friendly to the environment, this project will deliver a beautifully synergistic model which is sustainable in the longer term, without posing harmful risks on surrounding life and areas. Our partner company has developed its very own sophisticated in house technology for this plant, and we are excited to be involved in the world's first commercial rollout of this type of bio-mass to energy park. Our investors are already indicating great interest in becoming involved in what promises to be a fantastic project and a super investment opportunity."
The energy project will be of great interest not only to AHEB's already established partner investor network, but to others who seek options for more safe 'green' investments with regards to energy projects. AHEB is providing opportunities for all levels of investor support through providing collateral as well as direct investment. The project website will be live soon, allowing interested parties to track the development of the project and to keep up to date on the latest news and progress of the energy plant.
Charalambous says this is the beginning of a larger scheme with a wider global outlook. "There are also plans to develop similar projects on this model in more locations around the world and we are currently assessing the opportunities and negotiating this with our partners. There is a need for further installations of this type and a greener energy model and we are sure that interest and opportunity will only grow from here."
About AHEB Investment Group
AHEB Investment Group was founded in 2008 to provide professional support and consulting regarding financing to businesses of large and medium size but also start up enterprises. AHEB specializes in assisting the development of large commercial and industrial projects by offering financing solutions and advisory support. Successful projects include real estate developments, construction including large hotels, energy based projects covering power plants and oil rigs with other major purchases of ships and aircraft. AHEB's relationships with principal global and regional banking institutions and its network of investment partners enable client businesses to also secure arrangement of collateral and to receive unrivalled support throughout the financing process.
Members of the AHEB Investment Group network of investors can login to the secure area of the AHEB website using their access codes and view further details on the UK Energy Park project in the Partnership Investment Opportunities section.
For further information about AHEB Investment Group, visit http://www.ahebgroup.com , email info(at)ahebgroup(dot)com or call + 001 347 4166069. Follow AHEB Investment Group on Facebook.
###