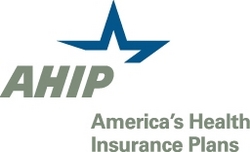 Washington, DC (Vocus) March 4, 2010
America's Health Insurance Plans (AHIP) President and CEO Karen Ignagni released the following statement today regarding the status of health care reform:
"As Members of Congress once again consider health care reform legislation, it is crucial to separate rhetoric and reality. Our community includes hundreds of thousands of dedicated, conscientious Americans from all walks of life who are working hard to provide health insurance coverage to more than 200 million Americans. They do not deserve to be vilified for the work they do every day.
"We strongly support health care reform that covers everyone with a uniform, secure safety net. At the beginning of this debate, our community proposed comprehensive insurance market reforms and new consumer protections to ensure every American has guaranteed affordable coverage. At the same time, health care reform won't work without comprehensive provisions that will bring costs under control and make health care coverage more affordable. With each passing day, rising costs are putting coverage out of reach for working families and small businesses, and there is very little in the current legislation to solve this problem.
"Health plans will continue to work with policymakers and other health care stakeholders to help make affordable, sustainable health care reform a reality."
America's Health Insurance Plans – Providing Health Benefits to More Than 200 Million Americans
###