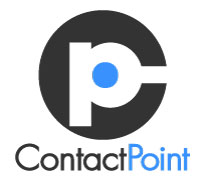 The findings suggest, somewhat surprisingly, that front desk GSRs are significantly better at critical selling skills and processes than hotel call centers.
St. George, UT (PRWEB) November 09, 2011
ContactPoint will present the preliminary results of a collaborative study with distinguished University of Nevada Las Vegas (UNLV) professor Dr. Robert Woods, during the International Hotel, Motel + Restaurant Show (IHMRS) and American Hotel & Lodging Association (AHLA) Show in New York City on Monday, Nov. 14, at 2:30 p.m.
The show will take place at the Jacob K. Javits Convention Center. The results will be announced at ContactPoint's show booth, #3343. The findings highlight specific areas where hotels succeed and fail at selling; valuable information that may shift sales processes and paradigms in the industry.
Using ContactPoint technology, the study analyzed 1,673 mystery shopping calls placed at nearly 300 randomly selected hotels across the United States. The calls were scored on statistically proven hospitality sales best practices, and were then analyzed and compared across brand, property segment and classification. The calls include data from call centers, front desk guest service representatives (GSRs) and group/corporate sales.
The findings suggest, somewhat surprisingly, that front desk GSRs are significantly better at statistically critical sales skills and processes than hotel calls centers and group/corporate sales. The methods, details and preliminary findings of the research will be presented by ContactPoint Founder and President Jeremiah Wilson.
About Dr. Robert Woods, PHD
Dr. Robert Woods is a professor at UNLV's prestigious William F. Harrah College of Hotel Administration. Dr. Woods is the most frequently cited and published research author in hospitality education. He has published more than 100 articles in leading hospitality journals worldwide.
About ContactPoint
ContactPoint is the world leader in sales and guest service optimitics. They provide a range of technology and training solutions for the modern hotel. These tools—including call tracking, call recording, call scoring and a variety of online and in-person training packages—revolutionize the way hotels view their guest interactions. ContactPoint is on a mission to unleash the extraordinary power in every customer contact. For more information about ContactPoint visit http://www.contactpoint.com or call 866-468-0900.
###