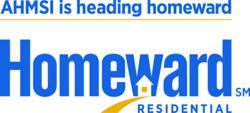 Over the last 12 months we have increased our investment in infrastructure and technology, refined and improved risk management and internal control processes and procedures, increased training, staff development and retention programs
Dallas, TX (PRWEB) May 24, 2012
Yesterday, Fitch Ratings upgraded or affirmed Homeward Residential, Inc.'s (Homeward) residential servicer ratings as follows:

Primary Subprime servicer rating upgraded to 'RPS2-', from 'RPS3+', Outlook Positive;
Primary Prime servicer rating affirmed at 'RPS2-', Outlook Positive;
Primary Alt-A servicer rating affirmed at 'RPS2-', Outlook Positive;
Primary Closed-end Second Lien servicer rating affirmed at 'RPS2-', Outlook Positive;
Special Servicer rating affirmed at 'RSS2-', Outlook Positive.
Fitch stated that, "The upgrade to the Subprime servicer rating, as well as the Positive Outlook placed on all ratings, reflects improvements in Homeward's governance and compliance structure, significant additions to its executive and senior management positions, and material changes to its default programs, which include the introduction of a single point of contact (SPOC) program. Fitch has determined that Homeward's subprime servicing performance is consistent with that of its other servicing product areas."
"Over the last 12 months we have increased our investment in infrastructure and technology, refined and improved risk management and internal control processes and procedures, increased training, staff development and retention programs throughout the servicing platform and shifted our loss mitigation function from overseas to the United States," said Dave Applegate, President and Chief Executive Officer of Homeward Residential.
On Tuesday May 29, 2012, American Home Mortgage Servicing, Inc. (AHMSI) will officially change its name to Homeward Residential. The change reflects the Company's expansion into correspondent and warehouse lending operations in addition to loan closing services, REO management, home valuation, special servicing, sub-servicing and asset management consulting.
Homeward Residential is a full-service mortgage banking organization offering clients a variety of services including residential lending and loan servicing. As the 13th largest loan servicer in the country, Homeward manages a portfolio of nearly $75 billion, representing approximately 373,117 home owners. Homeward's lending operations opened during the summer of 2011 and currently provide correspondent and warehouse services with expectations to expand into consumer lending during the second half of 2012. With headquarters in Dallas, Texas, Homeward Residential has more than 3,000 associates working each day with the mission of helping families realize and preserve their dream of homeownership.