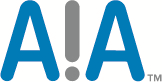 Podcasts are a great medium for on-the-go learning and inspiration. It's a medium that AIA knows busy distributors and suppliers can appreciate as a convenient way to get the news and information they need. - Clay Hall, Director of Owner Success
NEENAH, Wis. (PRWEB) May 09, 2019
For access to the latest promotional products industry news and trends, it's time to add "On-Air with AIA" to your podcast station playlist. AIA Corporation recently launched this new podcast to provide promotional products distributors and suppliers with innovative and cutting-edge opportunities to propel their business forward.
Hosted by AIA's Director of Owner Success, Clay Hall, and Events & Marketing Manager, Melissa Haen, "On-Air with AIA" will tap the expertise of industry and subject-matter experts who will explore recent happenings and trends in the industry and offer tips, information and resources distributors need to grow their business and succeed in this ever-changing industry.
On the new monthly podcast, co-hosts Hall and Haen will cover a diverse set of topics with AIA Owners and leadership, suppliers, industry experts and nationally-recognized influencers. Upcoming episodes and guests include:

How to think and grow promo with Matt Gresge, CEO, AIA
Building brand recognition and passion through storytelling with Chris Wilson, AIA Owner, Whiteboard Promotions
Adapting to the changing promotional products industry with Mindy Moss, AIA Owner Moss Marketing
Refresh your sales drive, with Chris Anderson, COO, HUB Group
Transform your mindset, skillset and tool-set to drive sales growth with Alice Heiman, nationally-recognized sales expert
"Melissa and I are excited to have insightful and thought-provoking conversations with experts from our industry and other well-known thought leaders who can inspire and educate industry professionals," said Hall. "Podcasts are a great medium for on-the-go learning and inspiration. It's a medium that AIA knows busy distributors and suppliers can appreciate as a convenient way to get the news and information they need."
Listen to On-Air with AIA on the AIA website or on SoundCloud, Spotify and Apple.
About the Hosts
Clay Hall, AIA Director of Owner Success
Clay specializes in coaching AIA Corporation's independent promotional products distributors on strategies and tactics to increase their sales with existing and prospective customers. Some of Clay's favorite podcasts include Planet Money, Stuff You Should Know, TED Radio Hour and Lore.
Melissa Haen, AIA Events & Marketing Manager
A self-proclaimed podcast junkie, Melissa's specialty is creating engaging experiences to build relationships between AIA and the Owners is serves. When she isn't recording AIA's podcast, Melissa can often be found listening to RISE Together, GaryVee Audio Experience, Tony Robbins Podcast and Hello Monday.
About AIA
AIA propels idea people by providing industry-leading financial, technical, sales, marketing and purchasing solutions to entrepreneurs in the promotional and business products distribution business. We free up entrepreneurs to focus on business and engage the market with the confidence of a well-funded operational engine behind them. We enable entrepreneurs to grow their business with the advanced technology and digital fluency to reach customers where they are today. And we connect entrepreneurs in a vibrant, engaged community of peers. For more information, visit http://www.aiacommunity.com or call 800-460-7836.