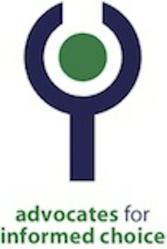 "I am honored to be associated even in a small way with such a thoughtful and effective organization."

– Shannon Minter, Legal Director, National Center for Lesbian Rights (NCLR)
San Francisco, CA (PRWEB) January 25, 2012
Advocates for Informed Choice (AIC) is holding a fundraiser and 10th Anniversary Retrospective screening of the award-winning short documentary, "XXXY" on Thursday, January 26, 2012 at Congregation Sha'ar Zahav in San Francisco, CA. Doors open at 6:00pm. Screening begins at 7:00pm. Tickets are available at http://www.aiclegal.org, and at the door for a suggested $50 donation.
A Q/A moderated by filmmaker, Porter Gale and AIC Executive Director, Anne Tamar-Mattis, will follow. Ten years after this film's release the discussion will focus on what has and has not changed in the treatment of people born with variations of sex anatomy.
The 13-minute film features two adults, Howard and Kristi, who were subjected to extensive nonconsensual cosmetic genital surgery as infants and teenagers because they were born with intersex conditions. Filmmaker Magazine calls "XXXY" "essential filmmaking" as it "concisely and powerfully conveys horror, injustice and tremendous personal fortitude."
Congregation Sha'ar Zahav (290 Dolores St./16th St.) is located near MUNI and BART. Garage parking is available.
AIC is the only organization in the U.S. to undertake a coordinated strategy of legal advocacy for the rights of children with intersex conditions or DSD (differences of sex development). AIC uses innovative legal strategies to advocate for the civil rights of children born with variations of reproductive or sexual anatomy. These activities are grounded in a sense of respect and compassion for the children, parents, doctors, and intersex adults involved. Funds raised will support our legal and human rights campaigns. To find out more please visit, http://www.aiclegal.org.
Contact:
Jim Bruce, Media Relations
Advocates for Informed Choice
jim(at)aiclegal(dot)org
707-793-1190
###