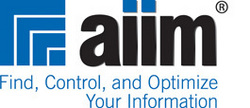 ThisSilver Spring, MD (Vocus) October 19, 2010
According to a new report by AIIM and noted author Geoffrey Moore (Dealing with Darwin, Crossing the Chasm, Inside the Tornado, The Gorilla Game and Living on the Fault Line), one of the keys for economic recovery lies in aggressive investment in Social Business Systems designed to dramatically improve the productivity of middle tier knowledge workers. These "Systems of Engagement" enhance the ability of knowledge workers to quickly cooperate with each other in order to improve operating flexibility and customer engagement.
"We have spent the past several decades of IT investment focused on deploying 'systems of record.' These systems accomplished two important things," notes Moore. "First, they centralized, standardized, and automated business transactions on a global basis, thereby better enabling world trade. Second, they gave top management a global view of the state of the business, thereby better enabling global business management. Spending on the Enterprise Content Management technologies that are at the core of Systems of Record will continue -- and will actually expand as these solutions become more available and relevant to small and mid-sized organizations. However, there is also a new and revolutionary wave of spending emerging on Systems of Engagement -- a wave focused directly on knowledge worker effectiveness and productivity. Social Business Systems are at the heart of Systems of Engagement."
According to AIIM Chair Lynn Fraas, Vice President of Crown Partners, "Social Business Systems provide a means for organizations to build on their investment in content management solutions. Increasingly, Systems of Record have become a necessary but not sufficient prerequisite for business success. In the future, organizations will differentiate themselves based on how well they deploy Social Business technologies to improve organizational flexibility and better engage customers. These Social Business technologies are transforming customer engagement through such consumer facing tools as Facebook, LinkedIn, and Twitter. They are simultaneously creating new models of employee and partner collaboration, cooperation and conversation within organizations -- models that will eventually replace e-mail as the primary means of internal collaboration."
According to Moore, "The first wave of spending left knowledge workers mostly on their own. We gave our workers laptops, connectivity, email, and the Office suite, and told them to go be more productive. The world of consumer social technology has given our workforces a taste of what is possible beyond this kind of rudimentary e-mail driven collaboration. Given the pressures that global business models are putting on collaboration and coordination across enterprise boundaries, the demand for increased capabilities is escalating rapidly. The implications of this for IT organizations and CIOs are revolutionary -- organizations need to quickly get in front of this curve or they run the risk of getting run over by it. We are on the cusp of a new wave of investment in Social Business Systems that will focus on providing knowledge workers with the tools to collaborate with a business purpose."
"We are not just talking about collaboration for collaboration's sake," concludes AIIM President John F. Mancini. "Nor are we talking about companies tentatively setting up Facebook fan sites or Twitter accounts to appear to be 'social.' We are talking about the strategic deployment of Social Business Systems that can help organizations improve the flexibility and responsiveness of their core processes and be more responsive to customers. As organizations implement these Social Business Systems, they need to meet three criteria: 1) How to do so quickly; 2) How to do so responsibly; and 3) How to do so in a way that achieves a business purpose."
This first report focuses on the evolution of systems of record and systems of engagement and the implications of this evolution for senior IT executives. The analysis was reviewed by 20 CIOs and IT executives from major corporations and government agencies and by a Task Force of executives of nine major companies -- Alfresco, EMC, Hyland Software, IBM, Iron Mountain, Kodak, Microsoft, OpenText, and Oracle. To download a summary of the key findings, go to this link – http://www.aiim.org/futurehistory.
The second report -- scheduled for release in early November, will provide an Information Roadmap for the next 5 years for IT and business executives.
About AIIM
AIIM (http://www.aiim.org) is the community that provides education, research, and best practices to help organizations find, control, and optimize their information. For over 60 years, AIIM has been the leading non-profit organization focused on helping users to understand the challenges associated with managing documents, content, records, and business processes. The AIIM community includes over 65,000 users and professionals. Contact: John Mancini at johnmancini(at)aiim(dot)org.
About TCG Advisors
TCG Advisors (http://www.tcg-advisors.com) is a consulting firm specializing in a set of challenges common to technology companies and technology-related sectors, where rapid changes in market dynamics force frequent adjustments in corporate strategy. The recurrent demon here is inertia on the old vector, the recurrent frustration inability to get traction on the new one. Its practice is devoted to meeting this challenge.
About the Task Force Members
Alfresco Software (http://www.alfresco.com) is the open platform for social content management. The platform combines the innovation of open source with the stability of a true enterprise-class platform, at a tenth of the cost of legacy ECM solutions. The Alfresco content platform uses a flexible architecture to provide document management, web content management, records management and social collaboration to customers and partners in 40 countries. Headquartered in London, Alfresco was founded in 2005 by a team of content management veterans including the co-founder of Documentum, John Newton, and former COO of Business Objects, John Powell. Media contact: Susan McCarron 1-781-782-5767 Susan_mccarron(at)lpp(dot)com
Eastman Kodak Company -- Kodak's Document Imaging business is an industry leader and digital innovator committed to helping businesses and organizations capture, manage, archive, and deliver critical information. Kodak takes a holistic approach to making information instantly meaningful by providing a full complement of scanner hardware, capture software, application-specific solutions and services. Kodak products are supported by Kodak-delivered service and support. More information about Kodak document imaging scanners, capture software and services is available at http://www.kodak.com/go/docimaging. Media contact: Jack Kasperski, 1-585-724-5130, jack.kasperski(at)kodak(dot)com.
EMC Corporation is the world's leading developer and provider of information infrastructure technology and solutions that enable organizations of all sizes to transform the way they compete and create value from their information. Information about EMC's products and services can be found at http://www.EMC.com. Media contact: Liza S. Goldberg, 1-925-600-5991, liza.goldberg(at)emc.com.
Hyland Software -- Founded in 1991, Hyland Software is the world's second largest independent enterprise content management (ECM) software vendor. Today, people at more than 9,400 organizations in 67 countries have the time to do the things that really add value thanks to OnBase, Hyland's flagship ECM suite. Available on-premises or on-demand (known as hosted, in the cloud or SaaS), OnBase installs quickly, cost effectively and is designed to grow with organizations. Learn more at http://www.hyland.com. Media contact: Vikki Meldrum, 1-440-788-6851, vikki.meldrum(at)hyland(dot)com.
IBM -- Enterprise content management solutions from IBM help companies make better decisions, faster by managing unstructured content, optimizing business processes and helping to satisfy complex compliance requirements. To help you work smarter with more flexibility, we offer a comprehensive portfolio of leading solutions and services, including industry solutions from IBM Business Partners. Our deep ECM capabilities can support your company's information agenda, allowing you to use information as a strategic asset through better business and IT alignment. IBM has provided ECM solutions to more than 13,000 companies, organizations and governments around the world, helping them remain competitive through new intelligent innovation. Media contact: Steve Milmore, 1-978-399-7347, smilmore(at)us(dot)ibm(dot)com.
Iron Mountain Incorporated provides information management services that help organizations lower the costs, risks and inefficiencies of managing their physical and digital data. The company's solutions enable customers to protect and better use their information--regardless of its format, location or lifecycle stage--so they can optimize their business and ensure proper recovery, compliance and discovery. Founded in 1951, Iron Mountain manages billions of information assets, including business records, electronic files, medical data, emails and more for organizations around the world. Visit http://www.ironmountain.com or follow the company on Twitter at http://www.twitter.com/IronMountainInc for more information. Media contact: Christian T. Potts, 1-617-535-8721, christian.potts(at)ironmountain(dot)com.
Microsoft -- Founded in 1975, Microsoft is the worldwide leader in software, services and solutions that help people and businesses realize their full potential. For more information, news and perspectives from Microsoft, please visit the Microsoft News Center at http://www.microsoft.com/news. For additional assistance, journalists and analysts may contact Microsoft's Rapid Response Team or other appropriate contacts listed at http://www.microsoft.com/news/contactpr.mspx.
Open Text -- Open Text, the preeminent enterprise content management software solutions company, helps organizations manage and gain the true value of their business content. Open Text brings two decades of expertise supporting 100 million users in 114 countries. Working with our customers and partners, we bring together leading Content Experts to help organizations capture and preserve corporate memory, increase brand equity, automate processes, mitigate risk, manage compliance and improve competitiveness. For more information, visit http://www.opentext.com. Media contact: Richard Maganini, 1-847-961-0662, rmaganin(at)opentext(dot)com
Oracle content management software is a unified enterprise content management platform that enables customers to leverage industry-leading document management, Web content management, digital asset management, and records management functionality to build their business applications. Building a strategic enterprise content management infrastructure for content and applications helps customers to reduce costs, easily share content across the enterprise, minimize risk, automate expensive, time-intensive and manual processes, and consolidate multiple Web sites onto a single platform. For more information about Oracle content management software, visit http://www.oracle.com/goto/contentmanagement. Media contact: Greg Lunsford, 1-650-506-6523, greg.lunsford(at)oracle(dot)com.
###