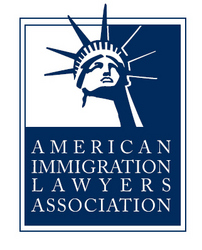 U.S. soldiers fighting overseas should not be placed in the impossible predicament of having family members facing deportation back home due to a dysfunctional immigration system and the complexity of our immigration laws
Washington, D.C. (Vocus) January 15, 2008 -–
To assist U.S. military personnel whose spouses or families face unusual immigration law obstacles, the American Immigration Lawyers Association (AILA) announced today a new collaborative effort, joining with United States military Legal Assistance Offices to create the AILA Military Assistance Program (AILA MAP). This new program provides free legal assistance to military members and their families, who may be facing the reality that their spouses or other immediate family members may suffer serious immigration consequences in the absence of a skilled immigration advocate.
"U.S. soldiers fighting overseas should not be placed in the impossible predicament of having family members facing deportation back home due to a dysfunctional immigration system and the complexity of our immigration laws," said Kathleen Campbell Walker, President of AILA. "The formation of this dynamic partnership marks the first time that AILA has established a unified approach to assist military legal assistance attorneys to try to resolve these cases."
The government doesn't have numbers on how many military members are in these types of predicaments and the U.S. military does not have a policy to address such cases. Each military-related immigration matter is handled case-by-case, not by the military, but by immigration authorities. All the while, JAG attorneys have been inundated with complex immigration legal questions, and they often need the assistance and experience of seasoned immigration attorneys to resolve these cases successfully,
"Until AILA created this program, there was no central place where military members could seek expert help with their immigration problems," said Margaret D. Stock, an AILA member and Army Reserve Military Police officer who has testified before Congress about the immigration problems of military members and their families. "I applaud my fellow AILA members who have volunteered their time to make this program a success. AILA members' willingness to serve will make it easier for my fellow military members to serve our country with peace of mind."
"While our military personnel are fighting for us across the globe, we, as immigration attorneys, are honored to be fighting for them at home," Walker added. "Our military personnel need and deserve the peace of mind that their loved ones will be waiting for them when they return if legal remedies are available. AILA members are proud to offer this pro bono service to those placing themselves in harm's way through their service to our country."
The American Immigration Lawyers Association is the national association of immigration lawyers established to promote justice, advocate for fair and reasonable immigration law and policy, advance the quality of immigration and nationality law and practice, and enhance the professional development of its members.
For more information call George Tzamaras at 202-216-2410 or Annie Wilson at 202-216-2435
###