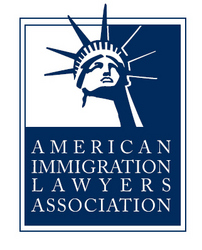 Washington, DC (Vocus) January 22, 2009
Today, the American Immigration Lawyers Association (AILA) calls upon the new Administration to eschew the harsh, indiscriminate enforcement-only policies of the past 8 years in favor of a more rational and just approach to immigration policy that restores the rule of law and serves America's core economic, security, and humanitarian interests. AILA welcomes this opportunity to work with the Administration to forge a new path toward a 21st century immigration system that meets the needs of the American people and respects the ideals that our country was built upon.
Over the past few years, the Department of Homeland Security (DHS) has spent billions of dollars on worksite and home raids and other enforcement efforts designed to arrest and detain as many people as possible without enough regard for capacity, resources, humanitarian concerns or due process. In its zeal to detain and deport as many immigrants as possible, the Bush Administration too often swept up U.S. citizens, lawfully present individuals, crime victims, and vulnerable populations in detention and deportation proceedings. Immigrant detainees have died in poorly run jails with no medical care, children have been separated from their parents, hard-working and otherwise innocent individuals have been criminally prosecuted, and massive detention operations have precipitated a crisis in jails across the country. In the face of inadequate resources to provide the appropriate legal process for the people caught up in these efforts, the past Administration engaged in far too many efforts to misdirect and intimidate people into abandoning their right to due process.
In its last days, the Bush Administration callously announced several new policies designed to further these enforcement-only policies including a regulation regarding the Social Security Administration's issuance of no-match letters designed to plunge even more undocumented workers into the detention and deportation system and mandatory expansion of the error-ridden e-verify electronic employment verification system to federal contractors. And in another action that erodes due process the Attorney General in a last minute decision, Matter of Compean found that immigrants do not have any right to be represented by a lawyer, and no legal or constitutional right to complain or have a new hearing even if that lawyer's work is defective, fraudulent, or completely absent; and most recently, the government's position in today's Supreme Court hearing in Nken v. Mukasey regarding an immigrant's right to get a stay of removal while his or her case is reviewed.
Chuck H. Kuck, President of the American Immigration Lawyers Association said, "In the waning days of the past Administration, dozens of new regulations, policies and decisions were unveiled that will only exacerbate the current immigration crisis. The Obama Administration urgently needs to do a top to bottom review of Department of Homeland Security policies and quickly develop a strategic new direction that will restore integrity to our immigration system, ensure basic rights are respected, and promote transparency and accountability."
The AILA is confident that the Obama Administration will move forward toward a rational approach to immigration policy by supporting comprehensive immigration reform, and employing a proportional, fair and targeted approach to enforcement by focusing on national security risks and abusive employers, emphasizing strength over excess and protecting basic due process rights.
The American Immigration Lawyers Association is the national association of immigration lawyers established to promote justice, advocate for fair and reasonable immigration law and policy, advance the quality of immigration and nationality law and practice, and enhance the professional development of its members.
George Tzamaras
202-507-7649
gtzamaras @ aila.org
###