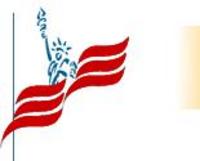 Washington, D.C. (Vocus) October 26, 2007
Earlier this week, 52 U.S. Senators voted to debate the DREAM Act--legislation to enable undocumented high-school graduates to continue their education or to join the military. The vote was eight shy of the 60 needed to open debate. Three long-time supporters of the measure were absent.
The following statement is from Angela Kelley, Director of the Immigration Policy Center (IPC) at the American Immigration Law Foundation (AILF). The IPC is the research arm of AILF, a nonpartisan and nonprofit educational, charitable organization in Washington, D.C.
The Senate vote against debating the bipartisan DREAM Act turned what could have been a win-win situation into a lose-lose situation for the hardworking undocumented students who would have benefited from the legislation as well as for the U.S. economy.
An Immigration Policy Center report (Wasted Talent and Broken Dreams: The Lost Potential of Undocumented Students) released this month carefully examined the legislative proposal and found substantial benefits in permitting successful high school graduates the opportunity to advance their education. Students permitted access to higher education and eventual legal status would enjoy higher earnings, use fewer federal benefits, and provide the U.S. a wealthier tax base.
In the face of these compelling policy arguments, it is very disappointing that there were insufficient votes to move the DREAM Act forward. Policymakers had an opportunity to advance the debate and work towards solutions. Instead, they did nothing and have preserved the status quo.
The Senate vote is not a one-day loss. It's a long-term loss of the potential of these talented and motivated students, a loss of loyal and brave would-be soldiers to our military, and a loss of the additional taxes they all would pay as higher-wage earners. We can only hope that lawmakers will reconsider their vote, set aside political motivations, and pursue a policy that benefits not only the nation, but also America's youngest newcomers.
For more information contact Tim Vettel at (202) 742-5608 (ofc) or (202) 281-0780 (cell).
The Immigration Policy Center (IPC) is dedicated exclusively to the analysis of the economic, social, demographic, fiscal, and other impacts of immigration on the United States. The IPC is a division of the American Immigration Law Foundation, a nonprofit, tax-exempt educational foundation under Section 501(c)(3) of the Internal Revenue Code.
The American Immigration Law Foundation; 918 F Street, NW; Washington, DC 20004
CONTACT:
Tim Vettel
tvettel @ ailf.org
202-742-5608 (ofc)
202-281-0780 (cell)
http://www.ailf.org
# # #