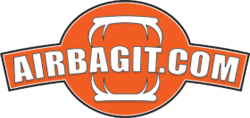 Our goal here is to help customers who've put their trust in us get the most out of their purchases.
– Joe Morrow, AirBagIt
Mesa, Arizona (PRWEB) February 16, 2012
AirBagIt.com's "truckU" has expanded its virtual campus.
A series of new YouTube videos produced by the Mesa, Arizona-based leader in aftermarket air suspension kits hit the digital airwaves this week, instructing gear-heads and other do-it-yourself customers how to install and maintain AirBagIt.com's popular kits and parts. Several new videos discuss proper installation of air-lift suspensions and air struts, while one showcases how AirBagIt.com checks custom-made air shocks for leaks prior to shipping.
"We've always had a lot of fun making these videos, but more importantly, they are extremely informative," Joe Morrow, AirBagIt.com's president, said in a company statement released today. "In any industry, even the best products have to be installed properly or they'll never work right. Our goal here is to help customers who've put their trust in us get the most out of their purchases, by ensuring they are using our kits and parts as they were designed to be used."
The new videos join several existing "truckU" segments produced by the Arizona retailer. Hosts and mechanics Matt Steele and Bruno Massel walk viewers through several installations and checkpoints, illustrating not only the proper fitting of AirBagIt.com parts but the best methods for maintaining them.
One new video, "How to Properly Install AirBagIt.com Air Struts", highlights important steps like properly installing thrust bearings and never overextending shafts. Other new videos show mechanics replacing lesser air struts in a 2008 Toyota Prius with an AirBagIt system and putting an AirBagIt-retrofitted pickup truck through several field tests.
One new "truckU" episode, titled "Air Shock Leak Test", shows how AirBagIt.com ensures quality by water-testing each custom-built air shock and air strut.
"We care about quality," AirBagIt.com President Morrow noted. "That includes making sure our products are in top shape before we send them out to the customer."
AirBagIt was initially launched in 1987 as Ratical Tops, a maker of convertible tops for most truck brands. In 1992, it expanded into suspensions and other products and incorporated as AIM Industries, producer of the AirBagIt and Chassis Tech brands.
During more than two decades of professional service and lofty customer approval, AirBagIt has continued to expand its product lines. In 2002, it received a patent for engineering the first air strut to replace the original MaxPherson strut suspension system – replacing the MacPherson's coil spring-suspension with a dynamic air-bag suspension.
"We've always been about innovation," Morrow noted. "But in our world, which is filled with weekend warrior-type do-it-yourself mechanics, you can't just throw new product after new product out there and hope for the best. Our website has always been filled with instructional information on how to install and use these products properly, and that's exactly what we hope to deliver with our 'truckU' videos – instructional information that helps people get the most out of their AirBagIt and Chassis Tech products."
For more information on AIM Industries or the AirBagIt and Chassis Tech brands, check out the new videos mentioned above call (800) 842-8789.
"We have literally dozens of products for hot rods, muscle cars, SUVs, tow trucks, lifted trucks and off-road vehicles, both domestic and imported," Morrow said. "If you need an air-suspension kit or cosmetic improvement to improve your vehicle's look or performance, AirBagIt.com has what you're looking for. One look at our new videos or one visit to our website shows we know what we're doing – and we can help you understand what you're doing, too."
About AirBagIt
AirBagIt has been the leader of aftermarket air-suspension kits since 1992. Along with the Chassis Tech line of products, AirBagit offers a full line of suspension kits, spindles, 4Link kits, air-lift suspensions, lowering kits, lambo doors, train horns and more. The Mesa, Arizona-based retailer ships over 600 packages daily and offers a full warranty on all non-electrical parts for as long as the buyer owns them (plus a 90-day warranty on electrical parts), as well as a 100-percent refund for unused parts returned within 30 days of purchase.
For additional information, interview and image requests contact VirtuosOnline at 646-770-0005/6.
###