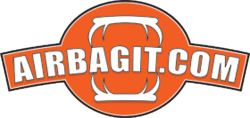 You can't just throw new products out there and hope that the weekend-warrior, do-it-yourself mechanic completely understands them. – Joe Morrow, AirBagIt
Mesa, Arizona (PRWEB) February 17, 2012
AirBagIt.com has launched a new online educational forum to help customers get the most out of the air-lift suspensions, lowering kits and other products offered by AirBagIt and Chassis Tech.
Borrowing the old clothing retailer's slogan that "an educated consumer is our best customer," Mesa, Arizona-based AirBagIt.com's "Knowledge Base 101" – which debuted this week – is filled with definitions and directions designed specifically to help AirBagIt customers understand how to install and test their new parts, and get them to perform at optimum levels.
"Even the very best products have to be installed properly, or they'll never work right," Joe Morrow, president of AirBagIt.com, said in a press statement issued today. "That goes for products in any industry, anywhere in the world. We designed 'Knowledge Base 101' to help customers get the most out of their purchases by ensuring they use our kits and parts exactly as they were designed to be used."
"Knowledge Base 101" is the latest addition to an AirBagIt.com website that overflows with product information, photographs, video samples and client testimonials extolling the virtues of the AirBagIt and Chassis Tech brands, which are both sold under the auspices of AIM Industries.
Among other entries, visitors will find expanded definitions and instructions pertaining to air bags and springs, tow kits, air struts, air shocks, lambo doors, leveling kits, spindles, convertible truck kits and air cylinders, among the nearly three-dozen products and product lines featured in the "Knowledge 101" database. Each "Knowledge 101" page includes numerous photos of the product(s) being discussed, simplified explanations of how the products affect vehicle operation and answers to common questions, such as "What size air spring should I use?" and "How do towing kits work?"
Visitors can also use "Knowledge Base 101" to learn about AirBagIt.com's 100-percent Customer Satisfaction Policy, including a lifetime warranty on all non-electrical parts and a 90-day warranty on all electrical parts, among other customer-first commitments.
"Our Satisfaction Policy is just as important as any part or kit we sell," AirBagIt President Morrow noted. "We want our current and future customers to know that we trust our products so much, we're willing to back them up with this special policy. AirBagIt and Chassis Tech have always worked hard to offer the highest-quality products, and we always will."
AirBagIt initially launched in 1987 as Ratical Tops, a maker of convertible tops for most truck brands. In 1992, it expanded to include suspensions and other products and incorporated as AIM Industries, producer of the AirBagIt and Chassis Tech brands.
AirBagIt has continued to expand its product lines during more than two decades of professional service and high customer ratings. It received a patent in 2002 for engineering the first air strut to replace the original MaxPherson strut suspension system – replacing the MacPherson's coil spring-suspension with a cutting-edge air-bag suspension.
"AirBagIt has always been about innovation," Morrow noted. "That's how we grew from those humble beginnings at Ratical Tops to the global leader in air-suspension kits. But you can't just throw new products out there and hope that the weekend-warrior, do-it-yourself mechanic completely understands them.
"Our website has always been filled with instructional information on how to install and use these products properly," the AirBagIt president added. "We're just expanding on that with 'Knowledge Base 101,' and helping people get the most out of their AirBagIt and Chassis Tech products."
For more information on AIM Industries or the AirBagIt and Chassis Tech brands call (800) 842-8789.
"We have dozens of products for tow trucks, SUVs, muscle cars, hot rods, off-road vehicles and lifted trucks, domestic and imported alike," Morrow said. "If you need an air-suspension kit to improve your vehicle's look or performance, AirBagIt.com has what you're looking for. And now, thanks to 'Knowledge Base 101,' you'll understand better how to use it!"
About AirBagIt
AirBagIt has been the leader of aftermarket air-suspension kits since 1992. Along with the Chassis Tech line of products, AirBagIt offers a full line of suspension kits, air-lift suspensions, lowering kits, spindles, lambo doors, 4Link kits, train horns and more. The Mesa, Arizona-based retailer ships over 600 packages per day and offers a 100-percent refund for unused parts returned within 30 days of purchase, plus a full warranty on all non-electrical parts for as long as the buyer owns them (and a 90-day warranty on all electrical parts).
For more information, interview and image requests contact VirtuosOnline at 646.770.0005/6.
###