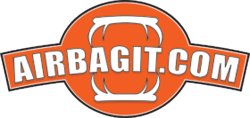 AirBagIt has always looked to break the mold and offer newer, better products. – Joe Morrow, AirBagIt
Mesa, Arizona (PRWEB) February 19, 2012
Never one to rest on its laurels, AirBagIt.com this week expanded its industry-leading line of air suspension kits with a host of new additions.
Already famous for its front, back and side-to-side (FBSS) air kits for hot rods, muscle cars and every automobile make from BMW and Cadillac to Renault and Volkswagen, Mesa, Arizona-based AirBagIt has introduced a new line of rear-only air-suspension kits and a line of air-suspension systems to replace stock shafts on motorcycles.
"We're extremely excited about these new product offerings," Joe Morrow, AirBagIt.com president, said in a press statement issued today. "We've taken a lot of pride in being able to offer the best products to customers who drive a wide array of makes and models, and creating new products that expand our vehicle types and focus our abilities in such smart ways is really satisfying."
AirBagIt has debuted a series of rear-only air-suspension kits for use on domestic and foreign makes including Acura, Alfa Romeo, Audi, Buick, Chevrolet, Chrysler, Ford, Honda, Hyundai, Infiniti, Isuzu, Jaguar, Lincoln, Mercedes, Mercury, Pontiac, Saab, Saturn, Volvo and others. The company has also introduced rear-only air-suspension kits for use with eco-friendly Smart Cars.
The new line of factory-quality air-suspension motorcycle systems will raise or lower a bike from 1 to 4 inches. Each system includes air cylinders, compressors, check valves, gauges, electric switches, dump switches, air lines and fittings, with an optional wireless remote. The motorcycle systems fit all 1987 or newer Harley Davidson "Softail" models and are also available for many Yamaha, Honda, Kawasaki and Susuki models, according to the AirBagIt.com press statement.
"We would never just throw new products out there without making sure they are up to our high standards," noted AirBagIt.com President Morrow. "The fact that we have been able to increase our product line so dramatically is a true testament to our designers, engineers and mechanics, and to the power of relentless testing."
AirBagIt initially launched in 1987 as Ratical Tops, a maker of convertible tops for most truck brands of the day. In 1992, the company expanded to offer suspensions and other products and incorporated as AIM Industries, the producer of the AirBagIt and Chassis Tech brands.
The introduction of the rear-only and motorcycle air-suspension kits is just the latest innovation to debut over the last two decades under the AirBagIt or Chassis Tech brand. In 2002, AirBagIt received a patent for engineering the first air strut to replace the original MaxPherson strut suspension system – replacing the MacPherson's coil spring-suspension with a radical air-bag suspension.
"We've always been about innovation, because that's how you stay on top," Morrow noted. "Nobody anoints you the global leader in air-suspension kits or anything else … you have to work hard for that kind of recognition, and that's precisely what AirBagIt.com has done.
"These new products are terrific, but in a way they're not new at all," he added. "AirBagIt has always looked to break the mold and offer newer, better products."
For more information on AIM Industries or the AirBagIt and Chassis Tech brands call (800) 842-8789.
"Over the years, we've come up with dozens of products for muscle cars, hot rods, tow trucks, off-road vehicles and SUVs," Morrow said. "And now we're breaking new ground with our customized motorcycle air-suspension kits and our very focused rear-only systems. That's why only AirBagIt can say that if you need an air-suspension kit to improve your vehicle's look or performance, we definitely have what you're looking for!"
About AirBagIt
AirBagIt.com has been the leader of aftermarket air-suspension kits since 1992. Along with the Chassis Tech line of products, AirBagit offers a full line of suspension kits, air-lift suspensions, lowering kits, spindles, lambo doors, 4Link kits, rear-only kits, motorcycle air-lift kits and more. The Mesa, Arizona-based retailer ships over 600 packages per day and offers a 100-percent refund for unused parts returned within 30 days of purchase, plus a full warranty on all non-electrical purchased parts for as long as the buyer owns them (and a 90-day warranty on all electrical parts).
For more information, interview and image requests contact VirtuosOnline at 646.770.0005/6
###