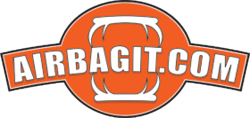 If you ask around, most people who understand the world we work in consider AirBagIt and Chassis Tech to be the best. – Joe Morrow, AirBagIt
Mesa, Arizona (PRWEB) February 20, 2012
AirBagIt.com continued more than two decades of innovation this week by expanding its industry-leading line of vehicle lowering kits.
Already famous for its world-class lowering control arms, lowering shocks and C-notch kits, Mesa, Arizona-based AirBagIt.com has debuted a new series of coils spring lowering kits for both cars and trucks and expanded its trendsetting selection of leveling kits to include vehicles produced by a host of foreign makers, including Mazda and Isuzu.
"These are really exciting developments for us," Joe Morrow, AirBagIt.com president, said in a press statement issued today. "We've always been proud to offer the best products to customers who drive a wide array of makes and models, and creating new products that expand our performance abilities – and increase the number of makes and models we can improve – is really something to be proud of."
AirBagIt's coil spring lowering kits are specially designed to lower the stance of a car or track without negatively affecting performance. The new kits join an existing product line including axle flip kits, lowering block kits, lowering hangers, lowering leaf springs, shock extenders and more. They are customizable to Mazda, Dodge, Chevrolet, Toyota and Ford trucks, and cars by Subaru, Volkswagen, Ford, Hyundai, Chrysler, BMW, Mercury and numerous other makers.
In addition to leveling kits that have proved popular among Ford, Lincoln, Chevrolet, Hummer and Jeep owners, AirBagIt is now offering leveling kits for vehicles made by Toyota, Nissan and other foreign manufacturers.
"The fact that we've been able to increase our product lines like this is all about our designers, engineers and mechanics," AirBagIt.com President Morrow said. "Of course, we would never release new products without making sure they met our very high standards, so these announcements are also a tip of the hat to clever thinking and relentless testing."
AirBagIt launched in 1987 as Ratical Tops, a maker of convertible tops for the popular truck brands of the day. In 1992, the company expanded its product lines to include air-suspension systems and other products. It incorporated that year as AIM Industries, producer of the AirBagIt and Chassis Tech brands.
The new coil spring lowering kits and leveling kits are just the latest innovations to be introduced by AirBagIt and Chassis Tech over the past two decades. In 2002, AirBagIt received a patent for engineering the first air strut to replace the original MaxPherson strut suspension system – replacing the MacPherson's coil spring suspension with a dynamic new air-bag suspension.
"Constant reinvention and dedication to excellence – that's how you stay on top," Morro noted. "AirBagIt.com has always been about innovation. In any business, you have to work hard to stay ahead of everybody else, and nobody works harder than our development staff and field mechanics.
"That's the sort of single-minded focus you need, if you want other people to say you're the best," he added. "And if you ask around, most people who understand the world we work in consider AirBagIt and Chassis Tech to be the best."
For more information on AIM Industries or the AirBagIt and Chassis Tech brands call (800) 842-8789.
"We're breaking new ground, once again, with these coil spring lowering kits and these state-of-the-art leveling kits, "Morrow said. "It's innovations like these that allow AirBagIt to tell our customers, 'If you need a suspension kit to improve your vehicle's look or performance, we definitely have what you're looking for!' And when they buy it from us, they know they're getting the best, because otherwise we wouldn't put our name on it."
About AirBagIt
AirBagIt has been the leader of aftermarket air-suspension kits since 1992. Along with the Chassis Tech line of products, AirBagit offers a full line of suspension kits, spindles, 4Link kits, air-lift suspensions, coil spring lowering kits, lambo doors, leveling kits and more. The Mesa, Arizona-based retailer ships over 600 packages every day and offers a full warranty on all non-electrical parts for as long as the buyer owns them (plus a 90-day warranty on electrical parts), as well as a 100-percent refund for unused parts returned within 30 days of purchase.
For more information, interview and image requests contact VirtuosOnline at 646.770.0005/6.
###