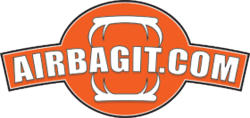 Not only can AirBagIt.com help your vehicle perform at its best, we can help it look its best, too. – Joe Morrow, AirBagIt
Mesa, AZ (PRWEB) February 21, 2012
AirBagIt.com this week debuted several additions to its industry-leading line of hoods, buckets, fenders and other customizable body parts.
Already well-known among auto enthusiasts for its selection of cowl induction hoods, steel bumpers and light kits, AirBagIt has raised the curtain on a host of sharp, new cosmetic improvements for numerous makes and models, including an expanded selection of hood scoops and an all-new line of tailgate cover skins.
"These new selections are awesome," Joe Morrow, AirBagIt.com president, said in a press statement issued today. "The AirBagIt and Chassis Tech brands have always been about improving vehicle performance, first and foremost, but we're car- and truck-lovers, too. We appreciate how important a smart, functional and sexy look is to most owners – so expanding on our selection of customizable body parts is both fun and something to be truly proud of."
Joining a very popular line of body parts that already included blue-, silver- and red-flamed stainless chrome rearview mirrors, a wide array of fenders for numerous models, Euro tail lights and a broad selection of brake and taillight kits, AirBagIt.com has introduced new cosmetic products including red, black and chrome six-hole steering wheels, numerous wheel tubs, brushed-aluminum shifter knobs and a host of make- and model-specific products, such as steel light buckets specifically for the 1989-93 and 1994-99 Cadillac Deville.
Enthusiasts can also check out AirBagIt.com's new selection of gullwing and lambo door hinges, an assortment of colorful windshield squirters and a spectacular variety of new decals.
"These innovations to our body-part selections and cosmetic touches will really help our customers personalize their vehicles," noted AirBagIt.com President Morrow. "Anyone who's interested in our air-lift suspension kits, our towing kits or our lowering kits is, by definition, an auto enthusiast who probably loves his or her car. These items are like special treats for someone like that: Not only can AirBagIt.com help your vehicle perform at its best, we can help it look its best, too."
AirBagIt first launched in 1987 as Ratical Tops, which made convertible tops for most truck brands of the day. In 1992, the company expanded its product lines to include air-suspension systems and other products and incorporated as AIM Industries, producer of the AirBagIt and Chassis Tech brands.
The new body-part and cosmetic selections are the latest innovations to be introduced by AirBagIt and Chassis Tech over the past two decades. In 2002, AirBagIt received a patent for engineering the first air strut to replace the original MaxPherson strut suspension system, replacing the MacPherson's coil spring-suspension with a game-changing air-bag suspension.
"We've always understood the importance of reinvention and dedication to excellence, but come on – cars are supposed to be fun!" Morro noted. "AirBagIt.com has always strived to put the best performance-enhancing products out there, but there's no denying that for many owners, their ride's look is as important as its performance. Offering those owners a one-stop opportunity to max out performance and trick out their ride is another reason why AirBagIt.com is the best. And if you ask around, most people who understand this industry consider AirBagIt and Chassis Tech to be the best."
For more information on AIM Industries or the AirBagIt and Chassis Tech brands call (800) 842-8789.
"Most serious owners know where to look for air kits and leveling kits," Morrow said. "And it's not like AirBagIt.com never had any good tailgate skins or hood scoops, either. But now we have more – everything enthusiasts want to find to make their car or truck look its best, they'll find right here."
About AirBagIt
AirBagIt has been the leader of aftermarket air-suspension kits since 1992. Along with the Chassis Tech line of products, AirBagit offers a full line of air-lift suspensions, lowering kits, leveling kits and more, plus a broad array of body-styling and cosmetic parts and accessories. The Mesa, Arizona-based retailer ships over 12,000 packages monthly and offers a full lifetime warranty on all non-electrical parts (plus a 90-day warranty on electrical parts), as well as a 100-percent refund for unused parts returned within 30 days of purchase.
For more information, interview and image requests contact VirtuosOnline at 646.770.0005/6.
###