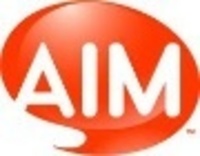 By opening up our voice communications gateway to developers we're furthering the mission of AIM which is to facilitate the world's real-time conversations
DULLES, Va. (PRWEB) April 28, 2008
AIM Call Out is a pay-as-you-go outbound voice calling service built right into AIM that lets users make calls to landline and cell phones in more than 200 countries. This service complements the existing AIM Talk service, a free PC-to-PC voice calling service available to AIM users.
AIM Call Out offers low per-minute rates with no connection fee or monthly charge. Users pay for call credits in increments as low as $5. AIM users can visit http://call-out.aim.com/rates for a complete list of long distance rates.
Users can also make phone-to-phone calls using the Web Connect feature within the AIM Call Out service. Users simply enter their phone number and then the phone number of a friend. In a few seconds, the user's phone will ring and then connect them to their friend's phone.(1) AIM users can manage all of their voice activities using AIM Call Out and Web Connect from their personal Voice Dashboard and can learn more about the services at http://call.aim.com.
"By opening up our voice communications gateway to developers we're furthering the mission of AIM which is to facilitate the world's real-time conversations," said Steve Murphy, Senior Vice President, AOL. "We're building on the popularity of the Open AIM program and opening up the AIM Call Out platform, enabling open standards voice communication services to proliferate in the marketplace."
The AOL Developer Network provides third-party developers with direct access to AOL's technology platforms and open APIs. For more information about available open APIs, tools, and documentation for services such as AOL Video Uploads, Open Xdrive, Truveo, Userplane, MapQuest, Winamp, OpenAuth, and others, please visit http://dev.aol.com/.
About AOL
AOL is a global Web services company that operates some of the most popular Web destinations, offers a comprehensive suite of free software and services, runs one of the largest Internet access businesses in the U.S., and provides a full set of advertising solutions. A majority-owned subsidiary of Time Warner Inc., AOL LLC and its subsidiaries have operations in the U.S., Europe, Canada and Asia. Learn more at AOL.com.
(1) Web Connect users are charged for both the outbound and inbound segments of each voice call. Carrier fees may also apply for calls initiated from a cell phone.