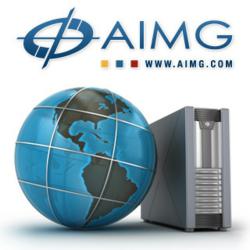 The system and security upgrade is representative of our on-going efforts to provide premium quality services to our clients.
Charlotte, NC (PRWEB) March 29, 2012
Internet marketing and business development firm AIMG │ Accurate Imaging, Inc., headquartered in Charlotte, NC, with satellite offices in New York and New Jersey, recently announced a major upgrade to its hosting environment at its data center.
"As part of our overall investment plan," said AIMG Founder & President Joe DeMicco, "we recently purchased and installed powerful new servers and security enhancements that afford our hosting clients industry leading performance and protection. In the past few months we have undertaken the careful planning, testing and migration paths of our website hosting accounts and this month, with the new solutions fully integrated into our global data center, we have begun the first phase of our implementation process.
The system and security upgrade is representative of our on-going efforts to provide premium quality services to our clients. The best part is they get all the benefits without incurring any additional cost whatsoever. Clients' sites will experience no downtime during the migration process, thanks to our skilled IT team.
The new web hosting services feature a scalable environment designed to effectively meet the growing business needs of our hosting clients. Every client benefits from enterprise cloud services, 24x7x365 real-time server monitoring, full, managed back-ups, leading edge managed firewall, and enhanced security that provides regulatory compliance as well as protection against SQL injection, cross-site scripting, website defacement, impersonation, and access control violations. We also offer customized backup solutions to those who request additional services."
For further information about AIMG's enhanced web hosting services and security, clients may contact Craig Bickford at cbickford(at)aimg(dot)com or Amanda Johnson at ajohnson(at)aimg(dot)com or call 1-704-321-1234.
About AIMG | Accurate Imaging
AIMG | Accurate Imaging is a full service internet marketing, web development and search engine optimization (seo) agency, with offices in New Jersey and North Carolina that serve clients in the United States, Canada and Europe. It offers website design, search engine optimization, custom application development, consulting for business development and marketing services. AIMG's divisions include Enterprise Business Solutions, Small Business Marketing, Strategic Local Marketing, Industrial Sector Marketing, Medical Marketing, and its NOA Marketing Division specializing in the needs of non-profits, organizations and associations. Visit http://www.aimg.com or call 1-704-321-1234.
###