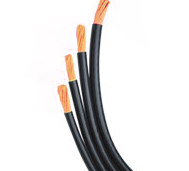 Our goal is to offer a complete solar power solution that can be delivered anywhere on the globe.
Reno, NV (PRWEB) May 22, 2012
AIMS Power a global leader in power inverters and solar panels, introduced a new product this week. The brand new AIMS Power 10 AWG PV wire is a natural fit for the rapidly expanding solar product line. AIMS Power has gradually been adding solar power products over the last two years, this new PV wire will be offered in addition to the industry leading power inverter product line.
The new AIMS Power PV wire will be a 10 AWG PV 600V UL listed wire. This PV wire will be stranded wire, with a sunlight resistant black jacket. It can be used in PV arrays, wind applications and hydroelectric systems. PV wire is an essential component to any solar power system. AIMS Power is working toward a complete solution for solar power systems, which will be scalable and easily deployed. "Our goal is to offer a complete solar power solution that can be delivered anywhere on the globe." Sean Nichols, VP of Sales at AIMS Power.
AIMS Power has made an impact on the solar market with its popular AIMS Power solar panels. This new PV wire is a great addition to the fast growing AIMS Power solar product line. This new PV wire meet the industry standard for PV wire and can be used in direct-burial or exposed applications. The PV wire is currently available in a tinned copper stranded wire, and can be used in wet or dry applications.
About AIMS Power Inc.
AIMS Power Inc., headquartered in Reno, Nevada, offers a complete line of dc to ac power inverters. AIMS Power Inc. delivers industry leading products in both pure sine wave and modified sine wave, including 12 volt inverters, 24 volt inverters, 48 volts inverters, inverter chargers and low frequency inverters. AIMS power inverters are used around the globe in many different applications including mobile businesses, off-grid power systems, emergency back-up power systems and sump pump backup systems. In addition AIMS power inverters can be used in work trucks, fleet vans, luxury motor coaches, charter buses, conversion vans, rescue and fire vehicles, RV's and boats. AIMS Power Inc. also offers solar charge controllers, KACO Blue Planet inverters, PV wire, PV wire crimping tools, MC4 connectors and solar panels in 12 volts and 24 volts. Established in 2001, AIMS Power Inc.