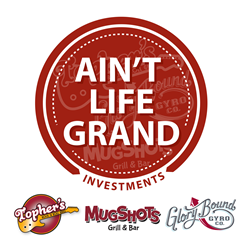 I am excited and looking forward to working with and helping develop three different restaurant brands.
Covington, LA (PRWEB) January 29, 2016
McDaniel will be stepping into the role of Director of Purchasing for Ain't Life Grand Investments. She brings over 30 years of experience in the Food and Beverage industry and the knowledge needed to control the ever changing climate of products and pricing. Janet has excelled in the food distribution business working with Southern Food Service, Sysco, and US Foods followed by gaining experience in national account sales and purchasing. During her last 6 years, Janet played a vital role as the Director of Purchasing for Newk's Eatery during their growth from 19 restaurants in 4 states to 60 restaurants in 17 states.
"Over the last year we have been restructuring by adding internal companies to handle marketing, management, properties, finance, and food & bev." said founder Chris McDonald. "Janet will round out our team by bringing her knowledge and experience in purchasing. We plan to grow to 50 units over the next 8 years and now with the right people in place that goal is achievable."
"I am excited and looking forward to working with and helping develop three different restaurant brands." said McDaniel "What has impressed me the most in regards to ALG is their mission statement, 'Love God. Love People. Go Change the World.' and their overall company culture."
About Ain't Life Grand Investments
Ain't Life Grand Investments is behind a growing list of the South's favorite restaurant concepts, including Mugshots Grill & Bar, Glory Bound Gyro Company and Topher's Rock 'N Roll Grill. We serve up great food in a fun, casual, and family-friendly atmosphere, and our fans love it. We are dedicated to giving back to the communities in which we operate and strive to live out our mission statement on a daily basis - "Love God. Love People. Go Change the World."