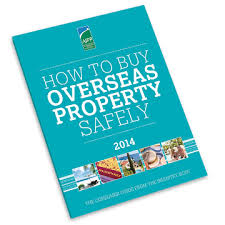 Asset Enterprise Partnership already has a moral code of conduct for its dealings in the international property market
(PRWEB UK) 31 March 2014
When a company is accredited with AIPP membership it means that they have been vetted and approved, and that they have voluntarily agreed to follow and be bound by the industry code of conduct.
Aaron Foster, Managing Partner for Asset Enterprise Partnership said, "We are delighted to have become members of such an important organisation within our industry. The AIPP sets high standards for its members to act professionally in the conduct of international property sales and gives our clients the added reassurance that they have an independent organisation to turn to for advice, should a problem occur."
The AIPP badge of membership acts as a reminder to its members' clients, that the member must follow professional standards, and act with honesty, integrity and transparency.
Aaron added, "Asset Enterprise Partnership already has a moral code of conduct for its dealings in the international property market, from the developments and agencies it chooses to include on its portfolio, to the working ethics of the company. Our clients are always at the forefront of our minds. We aim to give them a choice of asset-based income-generating investments, carefully selected from the UK and across the globe to help them build a more financially secure future."
"In light of the changes to pension draw downs, announced by the Chancellor in the spring budget, now more than ever, retirement planning and additional revenue streams are of utmost importance. Our association with an organisation such as AIPP gives our clients the added confidence that we always have their best interests in mind."
For more information call 0845 868 5920 or visit http://www.assetenterprise.org. For more details about the AIPP and its members visit http://www.aipp.org.uk.