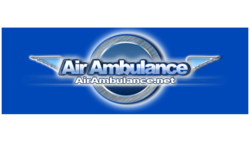 This way we want to contribute to society and help patients in their tough life battles.
Miami Beach, FL (PRWEB) May 08, 2012
Air ambulance plays an important role in the process of recovering patients from an injury by providing its patients with fast, safe, reliable and well calculated trips to the hospital and back. It is hugely important that air ambulance services do not cost too much and that they are affordable to all patients.
Air Ambulance America, LLC, has years of experience and staff that are experts in air ambulance transport. They work with social workers and case managers in hospitals all over the United States on a regular basis. Their clients are at different life stages and most of their efforts are put into arranging safe and expert care while transporting their patients in the shortest amount of time.
With the economic crisis that has affected most of the population, it is particularly difficult to give extra money for health services. Regarding all problems that the United States have with healthcare, Air Ambulance America decided to offer and promote affordable prices of air ambulance charter. At Air Ambulance America, they are obligated to provide simple steps of arranging an air ambulance charter to their clients, and they can also add a couple of more things to that list like affordable prices and genuine desire to help their patients in critical life battles.
Since the Internet took over, online promotion became a pure necessity for all business owners and so Air Ambulance America decided to hire SEO Miracle. SEO Miracle is one of the leading SEO companies in the United States, that will help them in promoting their affordable air ambulance charter by allowing them to conquer first pages of all major search engines.
One of the leaders at Air Ambulance America said, "The last thing we need is to have someone whose life has ended because of the few hundred dollars he needed to pay air ambulance charter. Many other companies that offer the same services charge too much and often forget about the actual patients, who suffer the most. This way we want to contribute to society and help patients in their tough life battles."
If you are interested in an air ambulance charter, or simply want to know more about Air Ambulance America, visit their website http://airambulance.net or call their phone number at 1-800-827-0745.