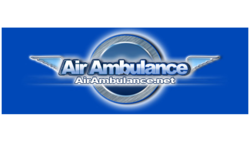 When transporting a patient within 200 miles, we usually arrange a ground ambulance, which is both economic and practical sense to transport a patient
Miami Beach, Fl (PRWEB) July 10, 2012
Selecting the best air ambulance service may be one of the most difficult challenges a person might face during his lifetime. Having an injured or ill loved one is already difficult for a person, even without the added stress of managing the details needed for a successful transport. Air Ambulance America has flight coordinators that arrange a safe transport of their patients across the country and worldwide. There is a new offer from Air Ambulance America that includes three options of transporting a patient, on which SEOMiracle.com works extensively to promote it to the broader audience.
Air Ambulance America, LLC, has years of experience and staff that are experts in air ambulance transport. They work with social workers and case managers in hospitals all over the United States on a regular basis. Their clients are at different life stages and most of their efforts are put into arranging safe and expert care while transporting their patients in the shortest amount of time.
SEOMiracle.com is one of the leading search engine optimization companies in the United States which has been helping Air Ambulance America to make a big breakthrough in the world of air ambulance.
One of the leaders of Air Ambulance America explained their transportation options, "We have three types of options when transporting a patient. When transporting a patient within 200 miles, we usually arrange a ground ambulance, which is both economic and practical sense to transport a patient, since it is not a big time difference. On the other hand, if there is an emergency transport needed, from one hospital to another, which is within a range of 300 miles, then we use helicopters. The third option includes airplanes. It is common for non emergency transports which are than 200 miles away, to use the most effective option, which is airplanes."
Air Ambulance America announced more transportation options to come in the following months. Everything Air Ambulance America does is with a purpose of helping a patient to receive proper medical care in the shortest amount of time.
Air Ambulance America delivers affordable, safe and dependable medical air transport and non-emergency and emergency transport in the United States and worldwide. If you would like to know more about requesting an air ambulance service, visit Air Ambulance America's website http://www.airambulance.net or call their phone number at 305-868-5378.