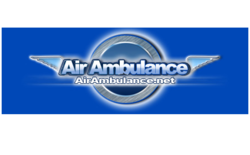 They will help to diagnose, manage and treat patients who have challenges related to breathing
Miami Beach, Fl (PRWEB) July 02, 2012
Air ambulance services are being used every day, and flights outside of the United States are common as well. Patients are transported for a variety of reasons and some of them need special treatment on the flight. Air Ambulance America ensures a proper amount of all needed support staff to help around the patient during the flight until the very entrance of the hospital. Air Ambulance America decided to offer a new service and hired SEOMiracle.com to promote their newest support on all flights intended for patients with asthma, chronic lung problems, emphysema or bronchitis.
Air Ambulance America, LLC, has years of experience and staff that are experts in air ambulance transport. They work with social workers and case managers in hospitals all over the United States on a regular basis. Their clients are at different life stages and most of their efforts are put into arranging safe and expert care while transporting their patients in the shortest amount of time.
SEOMiracle.com is one of the leading search engine optimization companies in the United States which has been helping Air Ambulance America to make a big breakthrough in the world of air ambulance.
Air ambulance services are now offering a registered respiratory therapist on all flights with patients who need a medical professional to monitor them while on respirators. All of these professionals went through special training before starting to work with patients.
One of leaders of Air Ambulance America talked about their new offer, "Registered respiratory therapist is directed by a physician and makes a crucial segment in a patient's recovery period. They will help to diagnose, manage and treat patients who have challenges related to breathing."
Air Ambulance America delivers affordable, safe and dependable medical air transport and non-emergency and emergency transport in the United States and worldwide. If you would like to know more about requesting an air ambulance service, visit Air Ambulance America's website http://www.airambulance.net or call their phone number at 305-868-5378.