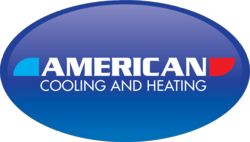 Breathe Easier With Amana Air Filtration Products
Phoenix, AZ (PRWEB) July 06, 2012
A/C Service Expert In Phoenix Arizona American Cooling And Heating provides and installs high quality Amana Air Purification Products.
"Our company will provide you with expert air conditioning service, American Cooling And Heating will be there to help improve your indoor comfort with it's extensive line of high quality air conditioning products"
Asthma Report From the Arizona Department of Heath
In a focused letter address to Arizona residents, the Arizona Department of Health Services declared asthma as a major public health issue throughout the State. Currently over 600,000 Arizonans endure the physical and financial consequences of this disease. With a national annual price tag of $14 billion, asthma is one of the Arizona's most common and costly sicknesses.
The report identifies two primary effects of asthma:
Direct Impact – Includes physical illness, emergency hospitalization and even death.
Indirect Effects – Includes restrictions on lifestyle and life enjoyment, conflicts with educational development due to missed school days, and the long-term personal financial obstructions associated with increased medical expenses, loss work hours and the installation of additional home air filtration controls.
Tips From American Cooling and Heating That Will Help You Avoid Common Asthma Triggers
Asthma affects the human respiratory system. The attacks often come on quickly and suddenly, causing human respiratory passages to swell, tighten, and stifle the breathing process. The attack is typically accompanied by coughing, wheezing and shortness of breath. The following agents tend to induce symptoms in people who are susceptible to asthma attacks:
Dust Mites: This common allergen can accumulate on bed sheets and pillowcases, stuffed animals and the likes of down-filled comforters.
Mold and Fungus: Dehumidifiers and air-conditioning products help keep the air dry and reduce the accumulation of fungal spores.
Pet Dander and Food Crumbs: To help reduce the risk of allergic reaction to animal hair and food dropping, make a daily practice of sweeping and vacuuming your Phoenix, AZ home.
Cockroaches: You don't like them because of appearance, but you should also know that cockroach droppings can trigger an allergic reaction. Don't feed them or attract them; keep your Chandler, AZ home clean.
Smoke: Avoid cigarettes, people who smoke cigarettes and cooking habits that produce excessive amounts of household smoke.
Chemicals: This includes those products used on nails, hair and for body fragrance.
Hot, Humid Weather: Stay inside. Seek air-conditioned environments. Carry a fast-acting inhaler.
Powerful Asthma Relief From the A/C Professionals at American Cooling and Heating
As one component In the battle to reduce the elements that trigger asthma attacks in adults and children, American Cooling and Heating installs and services Amana's ASASD High-Efficiency Electronic Air Cleaner System. This certified true HEPA unit provides whole-house, high-efficiency protection against air-borne particles, including bacteria, coal dust, cooking smoke, dust mites, fungi, insecticides, mold spores, pet dander, pollen, tobacco smoke and other asthma inducing contaminates.
The Amana High-Efficiency Electronic Air Cleaner features:
Washable filters
Electronic pollutant removal down to 0.01 micron
Aluminum mess pre-filters
Three Activated carbon odor-control filters
Heavy-gauge aluminum collecting cells
Multi-position installation
Grounding plates
Up to MERV 16 rating
And a customized four-stage air cleaning concept.
Amana Indoor Air Quality Brochure
Amercian Cooling and Heating has purposed to use Amana's ASASD High-Efficiency Electronic Air Cleaner System as a front-line defense against Arizona's government acknowledged asthma problem.
American Cooling And Heating provides Amana Air Conditioning and Heating Products and Professional Amana Air Conditioning Installation Service for:
Chandler AZ, Gilbert AZ, Glendale AZ, Mesa AZ, Peoria AZ, Phoenix AZ, Scottsdale AZ, Sun City AZ, Tempe AZ, Queen Creek AZ, All Other Areas In Arizona.
-- Disclaimer. The information included in this article is for informational purposes only. It is not intended nor implied to be a substitute for professional medical advice. The reader should always consult his or her healthcare provider to determine the appropriateness of the information for their own situation or if they have any questions regarding a medical condition or treatment plan.The reader understands and agrees American Cooling And Heating and any of its subsidiaries or affiliates shall in no event be liable for any direct, indirect, incidental, consequential, or exemplary damages. Use at your own risk. --