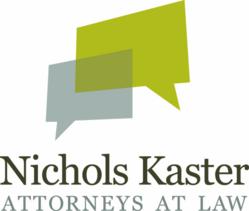 There is no reason why the time that these route technicians spend on these activities should not be considered 'work' since they are a necessary part of the job of a route technician.
Chicago, IL (PRWEB) August 09, 2012
On August 7, 2012, a Complaint was filed by route technicians against AIR-serv Group, LLC ("AIR-serv") in the United States District Court for the Northern District of Illinois. The case was filed as a "collective action" under the federal Fair Labor Standards Act and titled Feminis et al v. AIR-serv Group, LLC, Civ. No.: 1:12-cv-06219 (Northern District of Illinois). The Complaint alleges that there are other "similarly situated" route technicians located throughout the country who may be eligible to participate in the case and assert similar claims.
In terms of the claims themselves, the Complaint alleges that AIR-serv required its route technicians to perform unpaid work before and/or after their scheduled shift, and that work included, but was not limited to, time spent logging onto Defendant's software applications, printing service call and collection reports, reviewing service call and collection reports, planning and/or creating daily routes based on the service call and collection reports, counting money collected on routes, and/or filling out and faxing paperwork. According the Complaint, the route technicians are not paid for the time they spend performing these work activities.
The plaintiffs are represented by Rachhana T. Srey and Michele R. Fisher of Nichols Kaster, PLLP, Banks C. Ladd of Banks C. Ladd, P.C., and Poonam Khatri of The Prinz Law Firm, P.C.
Rachhana T. Srey, an attorney from Nichols Kaster, PLLP representing the Plaintiffs stated, "there is no reason why the time that these route technicians spend on these activities should not be considered 'work' since they are a necessary part of the job of a route technician and Air-serv requires the technicians to perform this work and benefits from these activities."
Additional information about the case can be found at http://www.nka.com, or by contacting Nichols Kaster, PLLP toll free at (877) 448-0492, ext. 219 or via email at cnichol(at)nka(dot)com