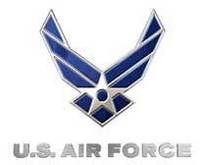 Chengdu City, China (Vocus) May 21, 2008
Two U.S. Air Force C-17 Globemaster IIIs landed at Chengdu Shuangliu International Airport Sunday carrying nearly 200,000 pounds of relief supplies in the wake of the devastating earthquake that struck the region on May 12.
One of the C-17s was assigned to the 15th Airlift Wing at Hickam Air Force Base, Hawaii, and the other to the 3rd Wing at Elmendorf Air Force Base , Alaska.
The first of the two jets to land in China was flown by a crew from the Hawaii Air National Guard, and carried nearly 100,000 lbs. of food, tents, blankets and tools.
This is the second time this year the United States has provided humanitarian assistance to China. In February, a U.S. Pacific Command mission sent a C-17 from Hickam to deliver winter relief supplies when 19 Chinese provinces experienced the most severe winter storms in 50 years.
"The United States stands ready to help in any way it can," said U.S. Ambassador to China, Mr. Clark T. Rand, Jr. "To the people of China, our thoughts and prayers are with you at this extremely difficult time," he said.
U.S. PACOM officials say the focus of this humanitarian assistance mission is to immediately provide assistance to help reduce further loss of life and mitigate human suffering resulting from the disaster.
"The members of the U.S. Pacific Command offer our sincere condolences to the citizens of the People's Republic of China who have been affected by the recent earthquake," said Adm. Timothy Keating, U.S. PACOM commander.
For more information contact Lt. Col. Michael Paoli, Secretary of the Air Force Office of Public Affairs, at (703) 571-2779 or michael.paoli @ pentagon.af.mil. (Story by Air Force Tech. Sgt. Chris Vadnais)
# # #