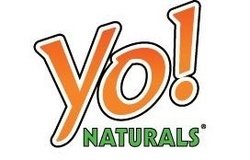 The military market is very important to us and we've designed special product menus to meet the needs and requests of the military personnel on the base. We look for this market to be a strong growth area and know that Keesler will be the first of many military installations for YoNaturals
BILOXI, Miss. (PRWEB) October 31, 2008
Keesler is the first military base to feature the YoNaturals healthy vending machines. The "YoZone" machines are stocked exclusively with natural and organic snacks and drinks and sales have been overwhelming since the recent installation. So successful is the response, that the YoNaturals distributor "Smart Snacks LLC" and the Air Force Base are discussing the possibility of additional YoNaturals healthy vending machines throughout all the dorms on base.
"YoNaturals is very proud of the placement of our YoZone healthy vending machines at Keesler Air Force Base," said Mark Trotter, CEO of YoNaturals Inc. "The military market is very important to us and we've designed special product menus to meet the needs and requests of the military personnel on the base. We look for this market to be a strong growth area and know that Keesler will be the first of many military installations for YoNaturals," said Trotter.
In 2006, YoNaturals pioneered natural and organic vending in an industry traditionally dominated by junk food and soda companies. The company has continued to lead the expansion of healthy vending throughout North America with over 100 distributors in over 130 cities nationwide. The state-of-the-art vending machines feature dual refrigeration, cash and credit card acceptance and are monitored for sales and service requirements remotely using wireless technology.
YoNaturals has had great success in schools, health clubs, office buildings and other public locations, both in terms of machine profits and response from the locations and the general consumer. With over 500 specially selected and tested natural, organic "healthy" products the YoNaturals program is by far the most comprehensive in the marketplace.
YoNaturals is proud to be supporting the general health of our troops and plans on using this successful example to expand into other similar military arenas.
YoNaturals Healthy Vending (Nationwide) offers over 500 Natural / Organic Snacks through state of the art Vending Machines.