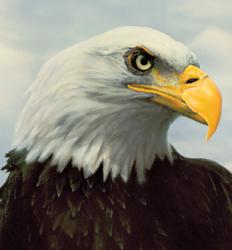 The color theory taught in this class is in no way limited to just airbrushing; it crosses over to every aspect of life where choosing and/or manipulating color is important.
Wall, NJ (PRWEB) July 30, 2012
The Airbrush Getaway workshops will offer Achieving Photorealism, Dru Blair's groundbreaking and highly intensive hands-on four-day course, October 9-12, at The New Tropicana Las Vegas. Achieving Photorealism will reveal the secrets of painting photorealistic fire, ice, metal, water, glass, fur, flesh tones, and many other subjects that often challenge artists. Open to artists (and non-artists) of all skill levels, including beginners, students will learn to quickly match colors with extreme accuracy and precision. The color theory taught in this class is in no way limited to just airbrushing; it crosses over to every aspect of life where choosing and/or manipulating color is important.
Students will also learn how to master color, transparent versus opaque painting techniques, understanding white and the impact it has on images, the 8 rules of photorealism, the 12-point photorealism checklist, how to really understand light, how to survive catastrophic painting errors, how to develop observation techniques that will allow artists to expand their visual discrimination, and much more. Course tuition is $575, and includes all materials, supplies, and equipment. Group and "buddy" discounts are available.
As a World-class illustrator, Dru Blair's client list includes Budweiser (Budweiser Bullfrogs), Star Trek: Voyager book covers, Continental Airlines, United Airlines, Proctor & Gamble, Pepsi, Coca-Cola, Nabisco, Neutrogena, Rolling Rock Beer, Rockwell International, McDonnell Douglas, McDonalds, Mattel, USA Today, Turner Broadcasting System, Automobile Magazine, American Legion magazine, Airforce magazine, American Helicopter Pilots Association magazine, Texaco, Paramount Theme Park, and many others. Dru currently resides in Blair, South Carolina.
The Airbrush Getaway, established in 1988, is the World's leading airbrush immersion workshop program. Other classes include Airbrush Mastery, Power Portraits, Automotive Cheap Tricks & Special F/X, Pinup Art, Pinstriping, Murals on Steel, Body Art, Ultimate Airbrush F/X, T-Shirt Lettering Bootcamp, and many others. Introductory one-day programs are also available.
For more information about the Airbrush Getaway and Airbrush Action magazine go to http://www.airbrushaction.com.
About the Airbrush Getaway:
"The Airbrush Getaway is a one-of-a-kind event—the world's best airbrush immersion program," explains Cliff Stieglitz, Airbrush Action's publisher. "It's ideal for artists and non-artists seeking to learn new skills or take their art to professional levels." Students from all over the world come away learning how to make thousands of extra dollars airbrushing, and many claim that what they learn in four or five days at the workshop would take years to learn on their own. "We've worked hard to develop our exceptional faculty," Stieglitz explains. "All our instructors are at the top of their field. A special comradery and bond develops between students and staff at every Getaway."
About Airbrush Action Magazine:
Founded by Cliff Stieglitz in 1985, Airbrush Action magazine is the longest publishing airbrush magazine in history. Distributed internationally through Barnes & Noble, Books-A-Million, 7-Eleven, all military branches, and many other mainstream outlets, Airbrush Action is edited for airbrush enthusiasts and art professionals. It covers all popular applications of airbrushing, including body art, automotive custom painting, T-shirt airbrushing, tattoo art, pin-up art, hobby/model uses, illustration, fine art, and more. For more information, go to http://www.airbrushaction.com or you may contact Cliff Stieglitz at ceo(at)airbrushaction(dot)com
.
.