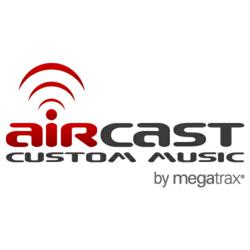 Randy and his Aircast team gave us exactly what we were looking for – something exciting, powerful and attention getting to set the tone for our broadcasts.
North Hollywood, CA (PRWEB) October 04, 2011
The Grand Ole Opry will be returning to the airwaves this fall with a new theme, developed by Megatrax Production Music's custom scoring division, Aircast Custom Music. The themed broadcasts can be seen on Great American Country (GAC) on television and heard syndicated on the Westwood One Radio Network beginning this month.
Says Randy Hart, Creative Services Director for Aircast: "It is an honor to be asked to produce a theme package for an icon like the Grand Ole Opry. For their relaunch on television they wanted a high energy, contemporary-sounding piece, primarily guitar based, that had an identifiable sound or logo with which they could brand, and that's what they got."
Pete Fisher, the VP/GM of the Opry says, "Randy and his Aircast team gave us exactly what we were looking for – something exciting, powerful and attention getting to set the tone for our broadcasts."
The Grand Ole Opry is known world-wide as the show that made country music famous. Hear the new theme now on YouTube at: http://www.youtube.com/user/aircastcsd#p/u/0/rlg4RUEh0-A
In addition to custom scoring for all television, film, radio and commercials, Aircast offers packages for television and radio news programs and has recently started representing Jerome Gilmer's NewsMusic Central, a product offering that has become a standard in the news music industry.
To learn more about what Aircast can do with themes and branding, please visit the Aircast Custom Music site at http://www.aircastmusic.com, call Joe Falkner at 818-255-7107 or email him at JFalkner(at)Megatrax(dot)com.
Megatrax Production Music, the leading independent production music source for film, broadcast, advertising and multimedia, was founded in 1991 and has been serving the media and entertainment industries for 20 years. Originally established by composers JC Dwyer and Ron Mendelsohn in a studio adjacent to ABC Network, Megatrax is currently based in North Hollywood and maintains a 14,000 square foot facility housing multiple recording studios, edit rooms and offices.
Its staff has grown to include 38 full- and part-time employees and a growing network of award-winning artists, composers and producers. The company has expanded beyond its original flagship Megatrax library to a total of nine premium music catalogs including Amusicom, Beat Bites, Intervox, LA Riot, Sensacion, The Scene, and Tonal Injection, plus their indie artist Marquee Music label.
In addition to their music catalogs, the company now offers a host of additional services including custom scoring and broadcast news/ID packages through their Aircast Custom Music division. Megatrax has always striven to be a leader in technological advancement, most recently leading the charge with their unequalled music search and hard drive music delivery systems.
Among the notables who have contributed to Megatrax's body of music in the last 20 years are:

Acclaimed Film/TV composer Chris Hajian
Emmy-nominated Film/TV composer Donn Wilkerson
Emmy-nominated Film/TV composer Craig Stuart Garfinkle
Emmy Award-winning Film/TV composer Danny Pelfrey
Grammy Award-winning composer and arranger Jorge Calandrelli
Trailer Music veteran producer Robert Etoll
Veteran urban/hip-hop producer Christian Salyer
Acclaimed Chronic Music producers Eric Cunningham and Chris Lang
Find Megatrax and Aircast Custom Music online at: http://www.Megatrax.com and http://www.AircastMusic.com.
###