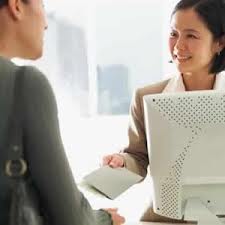 Most consumers would be furious to know how many tactics are used against them and they are the ones who are supporting the airlines economically.
Seattle, Washington (PRWEB) August 19, 2012
Airline tickets buying patterns might become a little easier thanks to a new book written by author Henry Rustkirk. The book, Cheap Airline Tickets Secrets, now reveals to the public for the first time how to purchase airline tickets for huge discounts. As a former airline employee, Rustkirk worked for decades and watched hundreds of thousands of people pay too much for average airline tickets in his opinion. This book is now revealing how any person can beat the airlines by getting discounted tickets with little effort. This book can be downloaded directly from the Cheap Airline Tickets website.
A recent poll conducted by a consumer affairs marketing firm revealed that airports are more crowded today compared with just 20 years ago. The major cities like Seattle, New York, Newark and Los Angeles faired the worst in the study. Catastrophes like late flights and surcharge disagreements lead the data in the recent report. Consumers that travel first, business or economy class can often wait for hours in airport lines during peak travel times. The additional waiting can often lead to travel and connection issues with other flights.
One of the secrets that are revealed in the Cheap Airline Tickets book is the way that so-called cheap fares are priced and calculated. According to the author special fare fees always include higher taxes and other fees that are not fully disclosed in advertised prices. A consumer that is unaware of the fees can be surprised when the advertised price is much lower that the charge that appears on a credit card or bank statement.
"I just got tired of ripping people off," said Henry Rustkirk. "Most consumers would be furious to know how many tactics are used against them and they are the ones who are supporting the airlines economically," Rustkirk added.
Another tactic that is revealed in the book has to do with browser espionage. The major travel websites that are often used by consumers to book low price travel deals have been suspected for over a decade of price manipulation. The proof that is revealed in the book shows that a person using a certain computer, browser or living in a particular city will always pay more for a ticket. This theory is well documented in the book and airlines have been scrutinized for using what some call underhanded tactics to get more profit out of the price of a ticket.
Consumers that plan vacations or getaways in advance might be surprised to learn that tickets could cost more using this approach. The Cheap Airline Tickets Book overviews a pricing structure that is currently in use by every airline in the U.S. to raise and lower prices according to specific dates and times.
Any person that wants to learn about how tickets are priced and how to drastically reduce the cost could benefit from the information contained in the airline secrets book now available.
About Cheap Airline Tickets Book
As one of the most informative guides on airline travel, the new Cheap Airline Tickets book is setting out to debunk rumors and set the record straight from a former airline employee. Detailed information about pricing, scheduling, baggage discounts, international travel, first and business class and other information is offered to consumers. The author, Henry Rustkirk, worked in the airline industry for decades and is revealing many shocking truths for the first time to the public.