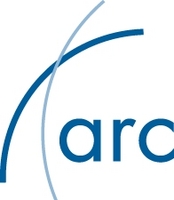 "ARC's strong sales and transaction volume is a testament to the strength and resilience of the agency sales channel and of our system..."
Arlington, VA (PRWEB) April 9, 2010
A recovery that first manifested itself in November of '09 has continued and has reached its most favorable levels yet. International fares and credit card sales settled in March were "off the charts" according to Allan Mutén, ARC's director of strategic communications, noting that "ARC began dashboarding these numbers with 2006 sales. In fact, credit card sales were 30% over a year ago and the strongest March sales since 2001," adds Mutén.
Chief Executive Officer and President of ARC David Collins stated "ARC's strong sales and transaction volume is a testament to the strength and resilience of the agency sales channel and of our system," adding that "this includes a strong, innovative, and diverse agency community, a global airline and rail industry, and a trusted and secure settlement system."
ARC publishes a dashboard of ARC-settled travel agency transactions (constituting the majority of all U.S. airline sales) on-line. This information is updated monthly. Representing ticketed and settled transactions rather than the booked or lifted transactions typically found elsewhere, the ARC dashboard is an illustration of the travel agency channel sales for future travel. ARC's data warehouse, ARC Compass™, is a valued source for travel industry data and data-related products for the travel industry and the businesses that surround it.
About ARC - ARC is a technology solutions company providing transaction settlement and data information services.
Airlines, travel agencies, corporate travel departments, railroads, and other travel suppliers process up to $70 billion annually through ARC's world-class settlement system, making it the financial backbone of travel distribution. ARC COMPASS®, the leading, trusted source for travel transaction information, powers data and analytical tools that help ARC customers make confident business decisions. For more information, please visit http://www.arccorp.com.
# # #