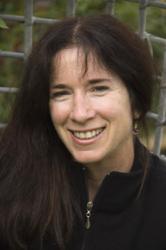 Tourism ranks as one of the largest global industries of trade and commerce ... It is our job to keep our readers current with the key issues affecting travel.
San Francisco, CA (PRWEB) July 18, 2012
Buying an airline ticket is no longer a matter of a phone call, a swipe of the credit card and a simple, single charge. Consumers must wade through a thicket of costs, services and added unexpected airline fees every time they try to travel. For travel agents and online travel companies the "unbundling" of airline charges has been nothing short of a nightmare. Tours.com's July 15 issue of Travel-Intel looks at the ever-moving target of today's airline ticket trades and finds some surprising developments.
And while flying is an ongoing challenge in the field of travel, so are travel plans. This week Travel-Intel examines the new landscape of making summer travel plans and discovers consumers value travel deals over travel commitments with some 83 percent of travelers admitting a willingness to change vacation plans on a dime if it means they will save a dime.
In other stories, Travel-Intel looks at fun things to do this summer on a vacation in Maui and what a family can save by staying at the prestigious Wailea Beach Villas, a member of the exclusive Kurtz-Ahlers collection of resorts. Also, it notes new tours available to North Korea and Iraq, and new Four Seasons luxury camps in East Africa.
Finally, for those who travel with their smartphones, Travel-Intel checks into the latest app-scams for travelers to note.
Travel-Intel is written by experienced journalists who fan out to destinations around the world to bring back the latest news in travel. The publication goes out twice a month to the travel industry to keep more than 100,000 North American travel agents and travel sellers up on what's happening in the constantly changing world of travel. Travel-Intel then lives on Tours.com for those seeking answers through Tours.com's comprehensive directory of tour companies and travel information.
Recent issues of Travel-Intel have looked at the changing trends in the cruise, hospitality, airlines and travel technology, and featured destination close-ups. Current features and archives can be viewed at http://www.travel-intel.com.
"Tourism ranks as one of the largest global industries of trade and commerce, and changes constantly in how it is purveyed. It is our job to keep our readers current and knowledgeable with what we see as the key issues affecting travel," says Lark Ellen Gould, content director for Travel-Intel and Tours.com.
Gould, a veteran travel journalist who has been covering the travel industry for more than 20 years, brings her incisive perspective to the publication and emails it on the 1st and 15th of each month to more than 100,000 travel agents in the U.S. and Canada, before posting those stories on Tours.com.
Tours.com is the worldwide directory of travel. As the most comprehensive tour and travel directory out there Tours.com has been operating since 1995 with a deep and searchable database of tours and tour companies according to company, region and experience.
Tours.com features of directory 8,000 tour companies around the world. It is also a one-stop resource for visa information, important phone numbers for travelers, regional experts, and travel agents certified with in-depth knowledge in their chosen areas.
For more information visit http://www.tours.com.