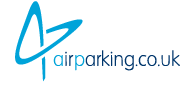 It was an extremely popular site with a clean look and feel to it which is why we felt it could be used once again
(PRWEB UK) 4 April 2013
Online digital marketing agency, Underground Digital Media Ltd yesterday released a new airport parking based website: Airparking.co.uk.
This new site makes use of the company's existing airport parking quote engine and the previous site design of airport-parking.co.uk. A spokesmen for the company yesterday commented: "We had the old airport-parking.co.uk design being unused and we felt that as this was a clean, simple design it could still be used. So we decided to put the domain name Airparking.co.uk with it."
The new site will target airport parking specifically but also offers airport lounges and airport hotels as well as further travel extras such as travel insurance and car hire.
"We did make some changes to the system in terms of how the website works and its flow, this can be seen in the URL structure which is much more targeted then before. Everything follows on to help make the site more manageable and it is a little easier for users to navigate then the original."
"Over the next couple of weeks further changes will be made, especially in regards to the content which we are already working on. There are going to be a number of further areas added to the site including possibly a news area."
For more information please visit the Airparking.co.uk website.
About Airparking.co.uk:
Airparking.co.uk is a new travel extras website based on the quote engine previously used on Cheap.co.uk and Airport-parking.co.uk.