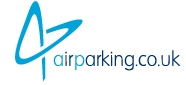 (PRWEB UK) 12 April 2013
Airport parking comparison website Airparking.co.uk has announced that they are to run a promotion this weekend to offer discounted prestwick airport parking on their recently released website.
The discount, set to run this Saturday and Sunday offers a massive fifteen percent off a selected product at Glasgow Prestwick airport for anyone in possession of the correct promotional code. This code will be placed on selected websites whom have agreed to promote the promotion.
A spokesmen for the company commented: "using promotional codes every so often is a great way for us to advertise certain products especially as we have the ability for the system to discount by one service, a particular airport or even an individual service type."
With the aid of this promotional code the cost of parking for 8 days will be £25.49 at the selected Prestwick airport car park, a reduction of almost £5.
This is the second promotion run by the recently released web site, last weekend a similar scheme was run discounting Gatwick airport parking for one product by fifteen percent to celebrate the launch of the site. The company noted that the scheme proved popular and uptake on the individual product vastly increased.
A discount code will be added to a number of online sources and is due to expire late on Monday the 15th April 2013 meaning those who want to obtain cheap and discounted Preswick airport parking will need to be quick and pre-book this weekend.
About Airparking.co.uk:
Airparking.co.uk is a new travel extras website based on the quote engine previously used on Cheap.co.uk and Airport-parking.co.uk.