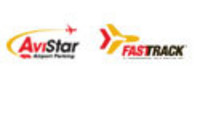 We are very proud to be part of this cause.
Coraopolis, PA (Vocus) December 10, 2009
FastTrack Airport Parking, located at 701 Flaugherty Run Road, Coraopolis PA 15108 (Exit 8 Rt. 60, 2 minutes from PIT International Airport), recently donated to Findlay Township Crime Prevention Unit's "Shop with a Cop Program".
The program, geared toward the holiday season, benefits local children from ages 6 to 13 who are escorted to the mall by township personnel and permitted to choose gifts which they would otherwise not be able to have. The program's goal is to raise enough money to allow each child to have $225.00 to spend on themselves. FastTrack's donation of $225.00 benefits one child this season.
Questions about the "Shop with a Cop Program" can be directed to Officer Jeffrey M. O'Donnell (724-695-1300) or Recreational Coordinator Darlene Larson at 724-695-0500 ext. 26.
FastTrack Airport Parking has worked with several other charitable organizations to give back to the Pittsburgh community it serves over the past few months. In November 2009, FastTrack began working with The Mendelssohn Choir which has the distinction of being Pittsburgh's oldest continuing performing arts organization. With parking coupons made available to associates via the Mendelssohn quarterly newsletter, airport parkers can park at a discounted rate with a percentage of their bill donated back to The Mendelssohn Choir of Pittsburgh. In October 2009, FastTrack began a program with the Children's Hospital of Pittsburgh Foundation in which airport parkers using an "e-coupon" available via the "Programs/Current Special Programs" section of CHPF's website, park at a discounted rate and a percentage of the patron's total bill is donated by FastTrack to the CHPF. FastTrack also began a donation program in September 2009 with the Juvenile Diabetes Research Foundation with a similar structure as the Children's Hospital program. JDRF made e-coupons available to associates during two major events in September; the JDRF coupons also offer the user a discounted airport parking rate and a percentage of each sale is donated by FastTrack to JDRF.
Alan Kramer, FastTrack's Pittsburgh Area Manager and National Sales Manager, says "We are very proud to be part of this cause." You can read more about how AviStar/FastTrack Airport Parking is helping the community at http://www.avistarparking.com/fasttrack/news.
FastTrack Airport Parking offers the best airport parking service in Pittsburgh, with indoor/covered parking and a 5-minute trip to Ticketing or from Baggage Claim. Call Area Manager Alan E. Kraemer at 412-657-1324 or akraemer (at) parkingcompany (dot) com for information.
# # #