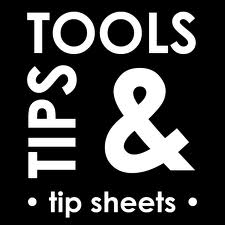 The experts at alarmsystemreport.com have made it easy for you to avoid becoming a victim to airport theft with these simple tips
Columbus, Ohio (PRWEB) June 05, 2013
The summer is the primary time that many travel, both throughout the country and internationally, which means more time than ever spent going through airports. Airports can be stressful enough, with all of the security, delays and long lines, but it's important to remember that theft can happen very easily in bustling airports throughout the country. According to AlarmSystemReport.com, a resource to help people in the process of choosing alarm system companies and equipment, including the best wireless alarm system, there are security measures that can be taken to avoid the theft of important valuables when traveling. In fact, while many people might understand the many reasons to purchase an alarm system to protect valuables at home, these reasons may be forgotten during the traveling process.
1. When traveling through an airport, a traveler should be sure to keep luggage by his or her side at all times. It can be tempting when in a rush during the traveling process to leave luggage unattended during a quick bathroom trip or visit to a restaurant, but leaving luggage unattended for even a moment can leave it open to theft.
2. Avoid using expensive looking luggage. Many people look at luggage as an investment item, and will select expensive, designer pieces, but this is just a red flag to burglars that the items within the luggage are probably valuable as well.
3. When going through security, it's a good idea for travelers to try to go through the metal detector at the same time as valuables. Even if there is a long line of other travelers, leaving valuables unattended while going through security devices can leave these items open to theft.
4. After disembarking a plane, it's important to try to get to the luggage carousel as quickly as possible. Often there is no attendant watching this area, and even if there were personnel on-hand, they probably wouldn't know if someone was stealing a bag. The more time luggage spends on a carousel, the more vulnerable the items are to theft.
5. When traveling through airports, it's a good idea to put items of value in a piece of carry-on luggage, as opposed to wearing them and having to place them in trays while going through a metal detector. Even an item that is left in a tray for a brief period of time can be taken very quickly by a thief.
About AlarmSystemReport.com
AlarmSystemReport.com is a leading, independent, third-party provider of information related to the home security industry, including comparisons and rankings of the top alarm companies in the country. In addition, the site also provides discounts, including FrontPoint Security coupons and Protect America coupons.