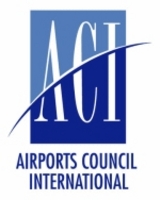 It's worth keeping in mind that this is still a very young programme – yet the achieved reduction of 411,637 tonnes of CO2 is already a good start.
(PRWEB) September 16, 2010
At this year's Aviation and Environment Summit taking place in Geneva today and tomorrow, assembled stakeholders in the air transport industry received an update on the collective efforts by European airports to reduce their CO2 emissions.
Since its launch in June 2009, Airport Carbon Accreditation has already certified 22 airports in 12 European countries. The institutionally endorsed¹ programme independently assesses² and recognises airports'
efforts to manage and reduce their CO2 emissions. There are 4 different levels of accreditation (Mapping, Reduction, Optimisation and Neutrality).
In the past 3 months, four new participants have become Airport Carbon Accredited: these are Brussels Airport in Belgium, Ankara Esenboga Airport and Antalya Airport in Turkey and Umea City Airport in
Sweden
Airport Carbon Accredited status has already been awarded to some of the busiest airports in Europe such as Paris CDG, Frankfurt Airport, Amsterdam-Schiphol, Stockholm-Arlanda and Oslo Airport. Olivier Jankovec, Director General ACI EUROPE said "With all of the difficulties European aviation has been experiencing in the past 2 years, I am genuinely heartened to see so many airports tackling their CO2 emissions with such unwavering commitment. Some are just beginning the process, while others are already well advanced, but carbon neutrality – not just carbon neutral growth - for Europe's airports remains the goal."
He added "It's worth keeping in mind that this is still a very young programme – yet the achieved reduction of 411,637 tonnes of CO2 is already a good start. The airports accredited to date account for 26% of
European passenger traffic. In just 15 months, Airport Carbon Accreditation has already established itself as a scientifically robust and authoritative industry standard for carbon mapping and carbon management at airports. We are proud of these results and you can rest assured that we will continue our efforts to encourage more airports to become Airport Carbon Accredited."
###