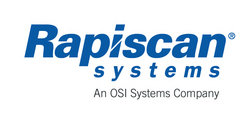 It also gives visitors a chance to submit questions and request more information.
Arlington, VA (Vocus) January 29, 2010
Rapiscan Systems, a leading supplier of security inspection systems, today launched a dedicated microsite for the Secure 1000 Single Pose (SP) Advanced People Screening System. The Secure 1000 Single Pose is currently being deployed by the U.S. TSA as part of the Advanced Imaging Technology program, which seeks to enhance aviation checkpoint security.
What:
"The site provides more information on the technology behind the Secure 1000 Single Pose, it provides answers to frequently asked questions, and has links to third parties to address questions about Advanced Imaging Technologies that have emerged since the terrorist incident on December 25th," commented Peter Kant, Rapiscan System's Executive Vice President of Global Government Affairs. "It also gives visitors a chance to submit questions and request more information."
The Secure 1000 Single Pose combines unparalleled threat detection with optimized throughput. It is one of only two systems that has been approved by the U.S. Transportation Security Administration and is currently being deployed at airports throughout the country. The system uses advanced backscatter technology and proprietary image processing software to rapidly detect potential threats that may be concealed on passengers at aviation checkpoints. The solution offers advantages over alternatives such as metal detectors and hand searches, because it can help screeners detect liquids, non-metallic threats and explosives, as well as metal objects. Because scans are done electronically, it also reduces the need for physical hand searches. The Secure 1000 SP complies with all U.S. government privacy and safety requirements.
When:
January 28, 2010
Where:
The site can be accessed at: http://www.rapiscansystems.com.
Why:
As a result of events on December 25th, there has been a tremendous amount of interest in using full body scanners as a way to prevent future terrorist attacks. This site was developed as a tool for those looking for background material and will be updated regularly with pertinent information. This is imperative as Secure 1000 SP deployments are expected to increase exponentially – not just in the United States, but internationally as well.
For Media Inquiries: Please contact Andrew Goldsmith 703-812-0322 or Amy Talley 703-323-8939.
# # #