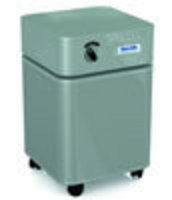 We're elated with the successes we've achieved over the last several years considering how bad the U.S. economy has been during that time
Plainfield, IL (PRWEB) February 19, 2010
2010 is already shaping up to be a great year for Air Purifiers Direct 2U and they are only in the middle of February! Their company achieved a few milestones over the last few months and here are some of the highlights:

Air Purifiers Direct 2U finished 2009 with their 4th year in a row of steady growth and profitability.
January 2010 marked their 4th year in business on the internet.
January 2010 was their best January since opening their doors.
February 1st saw the launch of their "refreshed" look and feel to their website.
"We're elated with the successes we've achieved over the last several years considering how bad the U.S. economy has been during that time," says Unyi. He adds, "I can only imagine the type of business we can do once this economy turns around for the better. We're proud of the successes we've had so far, but we know that brighter days are ahead for our company and that we have the potential to be something special in this industry."
Unyi sees brighter days ahead while still in this gloomy economy. "We lost the casual air purifier buyers from a couple of years ago and replaced them with mostly the ones that really need an air purifier to function from day to day with their ailments." Unyi continues, "For awhile, we had many types of customers that were purchasing air purifiers from our company. There were some customers that really needed air purifiers and then there were the ones that thought it was a good idea to have an air purifier even though they may not have really needed it. Some of the latter customers are starting to come back now that the economy seems to be getting a little better." "We are getting calls and emails from those types of customers once again and hopefully that is a sign of good things to come in 2010," Unyi concludes.
Their air purifier sales over the last few years have been boosted by the popularity of some of the air purifier brands that they carry on their website. Austin Air Systems and Rabbit Air are the leading brands that they sell in regards to popularity and total overall sales volume. Other popular lines that they sell are Airfree, Amaircare, Blueair, and NQ Industries. "We hope to add a few new brands to our line-up this year," says Unyi. He adds, "A few new air purifier options for our customers never hurts, but we are still very selective of the brands that we add to our site." He continues, "We still get a lot of requests from manufacturers to add their products to our site, but we want to make sure they are good quality products before we add them to our site and then recommend them to our customers. Bottom line is that we won't promote junk."
Lastly, Air Purifiers Direct 2U, got a new look and feel to their website at the start of February. The original site was going on its 4th year since launching in early 2006. "We needed to make a change", Unyi admits. "Four years with the same looking website on the internet is like an eternity." Unyi continues, "Our website was starting to look stale in comparison to the other leading air purifier websites on the internet and it needed to be updated. We made some aesthetic and content changes and now we feel like we have a nice, fresh website that we can be proud to take into the new decade."
Air Purifiers Direct 2U is an online Air Purifier Superstore that sells top brand air purifiers and their accessories. They are family owned & operated and have been in business since 2006. Their company has been a BBB (Better Business Bureau) Accredited Business for the past 3 years and currently has an "A" rating on their website. 10% of all their profits are donated to local and national charities.
# # #