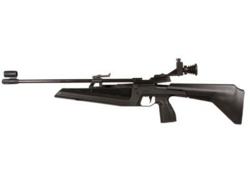 100's of discount Sniper Air Rifles in our Arsenal at 20% Savings!
Atlanta, GA (PRWEB) February 25, 2013
AirSoftGunsMegastore.com is the leader in discount air rifles for hunting, training, recreation or competition. The air rifles are powered by carbon dioxide, spring or pneumatic pumps. The company sells directly to consumers via its e-commerce store achieving 20% savings versus its competition by eliminating brokers and distributors.
The company has added hundreds of new Airsoft Sniper Rifle models to its arsenal of products. The popularity of air rifles has grown over the recent years due to increased gun regulations across the United States. AirSoftGuns Megastore is providing a less expansive and free of regulations recreational gun ownership option. The sale of air gun products is free of federal regulation and of most state and local government regulation as well. However, some States and local municipalities restrict ownership. It is important to consult local laws to ensure compliance.
The company has seen rapid growth in this changing regulation environment as many consumers opt for the less cumbersome and safer air gun ownership option. Shopping in the privacy of one's home has also added to the appeal of the products offered by the mega store.
The Kansas based company was founded with the mission to provide consumers a direct purchase option and to avoid middle-men mark ups. Air Soft Guns Megastore has successfully added over 5,000 products to its 2013 ecommerce catalog. All orders are processed privately and ship same day or next. Detailed product descriptions, user manuals, and same day customer service are available for inquiries.
"We're just excited to be working with fun products and offer our consumers an option to view thousands of products directly from their home and then have the opportunity to receive their product within a couple of days and get out in the great outdoors to have some fun," explained a company representative.
Visit the company's website at http://www.airsoftgunsmegastore.com/air-rifle.html to view the vast selection of air rifle products.
For other air gun and air pistol products, visit the home page of Airsoft Guns Mega Store.