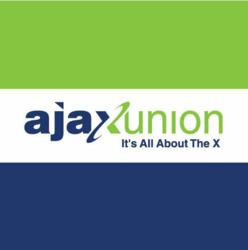 RankZen is just one example of the tools we have developed not only to contribute to the improvement of keyword tracking software, but also to provide our clients with a comprehensive set of devices to easily identify and track all-important keywords
New York, NY (PRWEB) February 14, 2013
New York internet marketing company Ajax Union, a leader in small business online marketing, is currently highlighting its keyword research software, RankZen. A detailed set of online SEO analysis tools, RankZen allows users to easily identify which keywords are worth targeting, track them, and analyze vital data pertinent to SEO campaigns.
"At Ajax Union, we eat, sleep, and breathe online marketing. Forging the path for technological development is all part and parcel of our obsessive approach to online optimization. RankZen is just one example of the tools we have developed not only to contribute to the improvement of keyword tracking software, but also to provide our clients with a comprehensive set of devices to easily identify and track all-important keywords, and analyze related data," said Brendan Soffientini, Web Developer at Ajax Union.
RankZen comprises an extensive range of tools which variously allow users to identify keywords (using the Keyword Zen Experience), track how these targeted keywords are performing, and receive highly detailed reports clearly displaying the progress of the business' SEO campaigns. Making use of these tools allows users to save money and time through savvy keyword analysis. There are three available RankZen plans. The first is a free plan, which allows users to track one domain and up to five keywords automatically and 100 keywords that can be tracked manually. Free accounts receive a monthly report that highlights the status of the campaign.
The Business Basic plan starts at just $49.99 each month and allows businesses to research two different URLs and track 50 separate keywords per domain. The Business Basic also features a "Comparison with Competitors" option, which provides a competitive landscape analysis, analytic reports, and weekly status updates.
Companies that wish to track multiple sites and keywords may be interested in the Business Pro account for only $99.99 per month. The Business Pro plan allows users to research five different URLs and up to 250 automatically tracked keywords per URL. The Pro account also offers the "Comparison with Competitors" and analytics reports, and sends daily email reports.
To learn more about, or sign up for, RankZen, find the keyword research software online at http://www.RankZen.com. To learn more about Ajax Union's online marketing strategies, comprehensive month-to-month plans, and unique SEO analysis tools and resources such as RankZen, find the company online. The SEO company can be found on several social media platforms including Facebook and Twitter, and also maintains a marketing blog.