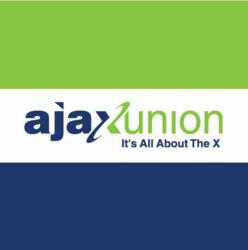 Blogs have been the topic of much discussion and debate since their significant spike in popularity in the early 2000s, and their essential importance as part of a comprehensive marketing strategy remains undisputable
New York, NY (PRWEB) June 28, 2013
Ajax Union, an internet marketing agency with offices in Brooklyn and Manhattan, is currently offering business owners advice on the marketing strategies of onsite and offsite blogging. Found online at http://www.AjaxUnion.com, the marketing agency holds a reputation for aiding small- to medium-sized businesses grow their reach online.
"Blogs have been the topic of much discussion and debate since their significant spike in popularity in the early 2000s, and their essential importance as part of a comprehensive marketing strategy remains undisputable. Whether onsite or offsite, a blog serves variously as a means of communicating information about products, services, events, and company ethos, and is a company's primary means of creating a 'voice' online," said Christine Melgarejo, SEO Team Leader at Ajax Union.
The SEO agency highlights the fundamental differences between these two forms of blog via an informative graphic available on its website. Areas of difference addressed include wording of URLs, ease of creation, and implications for SEO. Other differences highlighted include the more conservative format of onsite blogs which are often confined to company-specific announcements, and the more open approach adopted in the case of offsite blogs which often play host to content created around topics related to company keywords.
Business owners interested in expanding their brand online should look to Ajax Union's broad offering of month-to-month marketing plans, many of which are focused on both onsite and offsite content creation. The AnewB Marketing Plan, for example, offers businesses offsite content in the form of article marketing, while the plan's business blogging component guarantees regular updates on either an onsite or offsite blog. For businesses seriously committed to frequent content generation, the firm offers a Daily Blogging add-on.
Also available are several other plans including pay-per-click (PPC) advertising, PR and reputation management, onsite development, as well as social media management.
To learn more about Ajax Union, and find more information on its month-to-month marketing plans, visit the company's website. Also available via the SEO agency's website are a comprehensive range of complimentary eBooks and a keyword tracking tool. A customer representative can be reached by calling 1-800-594-0444. Ajax Union is also present on several social media platforms including Facebook and Twitter, and also maintains a marketing blog.