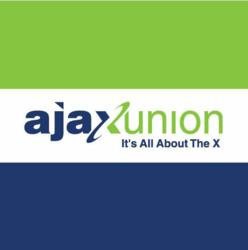 Identifying appropriate meta keywords, formulating an effective header tag, and creating engaging copy that's sure to arrest a customer's attention is something best left to professionals
New York, NY (PRWEB) June 19, 2013
Well-known search engine agency, Ajax Union, is currently adding a new FAQ section to its website, which offers a wealth of information on the agency's onsite search engine optimization plan. Available via http://www.AjaxUnion.com, the FAQ addresses many of the most commonly posed questions relating to the marketing company's onsite plan.
"As a business-owner, if improving search engine rankings is a top priority, then a detailed onsite SEO strategy is vital. Identifying appropriate meta keywords, formulating an effective header tag, and creating engaging copy that's sure to arrest a customer's attention is something best left to professionals. Here at Ajax Union, we have a dedicated team of onsite SEO specialists well aware of what it is that makes Google crawlers tick," said Matt Sieracki, Agency Manager at Ajax Union.
The FAQ addresses a broad range of questions. Beginning with a concise definition of onsite search engine optimization, the remainder of the page features comprehensive answers to questions frequently asked by both potential and current clients. Questions answered include: "How can I get my website on Google?" and "I have pay-per-click, so why do I need your website SEO plan for my website?" Additionally, the FAQ explains how a well-implemented onsite SEO plan can work to undo negative evaluations by search engines. An itemized breakdown of onsite SEO's component strategies is also provided, from adding H1 and H2 headings, to updating a robots.txt file to ensure the website can be easily indexed by search engine crawlers.
Passionate about small- to medium-sized businesses, Ajax Union has seen its unique marketing strategies prove successful in a variety of scenarios, whether boosting the profits of a medical supplies store, or significantly improving the search engine rankings of a deal website. Its current plan offering includes pay-per-click (PPC) advertising, PR and reputation management, onsite development, as well as social media management.
For more on Ajax Union, and to view FAQs pertaining to many of its month-to-month marketing plans, visit the company's website. Also available via the internet marketing agency's website are a comprehensive range of complimentary eBooks and a keyword tracking tool. A customer representative can be reached by calling 1-800-594-0444. Ajax Union is also active on several social media platforms including Facebook and Twitter, and also maintains a marketing blog.