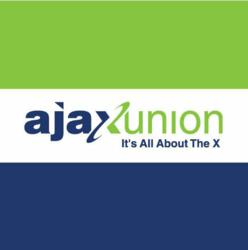 The program was implemented by the online marketing firm with the intention of rewarding existing or past clients and business associates for referring new clients
New York, New York (PRWEB) May 04, 2013
Online marketing agency Ajax Union announces the opportunity for current and past clients, as well as business associates, to participate in the Yellow Ribbon Preferred Partners Referral Program. The program was implemented by the online marketing firm with the intention of rewarding existing or past clients and business associates for referring new clients to Ajax Union. The program offers partners a reward of monetary compensation or credit toward online marketing services with Ajax Union. Ajax Union, available online at http://www.AjaxUnion.com, offers an array of marketing solutions designed to bolster a company's online visibility, increase web traffic, and brand the business on multiple platforms.
"Ajax Union's referral program is mutually beneficial in a number of ways. It is the perfect method for us to share our services with new clients, while giving our loyal customers a rewarding incentive to pass a recommendation along. We consider it a worthwhile investment to offer to the clients and friends of Ajax Union. Existing clients get $100 for each successful referral or $400 in Ajax Union services. The referrals get top-notch assistance, and Ajax Union gets to serve more people to help make more businesses become successful," said CEO of Ajax Union Joe Apfelbaum.
Ajax Union's Ribbon Referral Program has various ranks depending on the level of business with the agency and the number of successful referrals made. The most basic member of the program is known as a Yellow Ribbon Preferred Partner. Members who fall into this category have referred at least one client to Ajax Union. Another of the program's perks includes an online directory business listing, which is great for further exposure.
While the Ribbon Referral Program is a great campaign, it is only a small fraction of what Ajax Union has to offer. The company hosts various webinars, seminars, workshops, and networking events to promote business development and educate attendees on relevant marketing strategies. Ajax Union has also developed a number of helpful online applications. RankZen a keyword research tool helps users track and analyze relevant keywords for SEO efforts.
To learn more about the Ribbon Referral Program or Ajax Union's online marketing services, visit the company online or call 1-800-594-0444 to speak to a representative. The agency is also active on social media platforms, including Google+, Facebook, and Twitter.