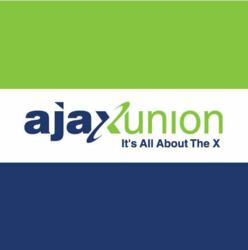 Creating a free Wordpress account can be easy, fun, and profitable for your business
New York, NY (PRWEB) February 09, 2013
Ajax Union marketing agency expands the eBook collection, available online at http://www.AjaxUnion.com/ebooks, with the latest release of "Wordpress Fundamentals:How to Expand Your Reach Through the Biggest Blogging Platform Around." Available now as a free download, the 15-page eBook provides a step-by-step guide for designing a successful and popular Wordpress account for business. There are several benefits of blogging through a free Wordpress account, including providing client interactions, boosting potential conversions for products, and gaining a defined voice. Wordpress Fundamentals will show just how important blogging can be for growing a business and expanding their online reach.
With the interactive nature of blogging, the Ajax Union eBook "Wordpress Fundamentals" shows how publishing written material can help create client interaction for businesses. Clients can comment directly on any Wordpress post that businesses make, providing an easy way to review how customers feel about products or services. Furthermore, "Wordpress Fundamentals" proves how blogs can make great outlets for showcasing a company's products, which can boost sales in the long run.
"Although written content on a company's website is a great way to provide useful information for customers, publishing blog posts gives your business more of defined voice. Whether you want your blog to be lighthearted, serious, or somewhere in between, 'WordPress Fundamentals' teaches a few unique writing techniques for your online business and online marketing strategy. Blogging through Wordpress not only gives your business a bit more personality, but helps make your company more relatable to your client base as well. Creating a free Wordpress account can be easy, fun, and profitable for your business" said eBook coordinator Megan Fix.
New eBooks are constantly being developed by the growing team of SEO experts at Ajax Union, with the latest addition, "Blogging for Businesses," coming in February.v"Blogging for Businesses" begins where "Wordpress Fundamentals" leaves off, taking a company through the process of developing relatable ideas and themes for blog marketing. With the use of SEO rank software, "Blogging for Businesses" teaches the importance of incorporating keyword research into blog posting
Keep up-to-date with the newest additions to Ajax Union's popular eBook series, as well as individual marketing services such as social media management, keyword research, and pay-per-click advertising throught the company's website, Facebook and Twitter. For more information on other content boosting services offered by the company, contact Ajax Union at 1-800-594-0444.