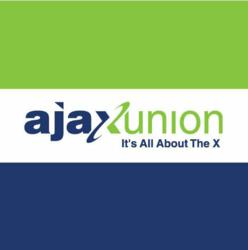 Calls-to-action such as 'Call Now!', 'Order Today!' or 'Purchase Now!' complete an advertisement, rendering its message perfectly clear
New York, NY (PRWEB) May 31, 2013
Ajax Union, a small business internet marketing company based in Brooklyn, NY, is currently showcasing its newest eBook centered on formulating effective calls to action in marketing materials. The SEO agency, available online at http://www.AjaxUnion.com, is committed to helping small businesses develop their brand online.
"While passive advertising is certainly conducive to building your brand, sometimes consumers require a little encouragement in order for conversions to be garnered. Cue calls-to-action, a key method of capturing your customer's attention and urging them to take immediate action. Calls-to-action such as 'Call Now!', 'Order Today!' or 'Purchase Now!' complete an advertisement, rendering its message perfectly clear," said Ron Tsantker, PPC Director at Ajax Union.
The 'Calling All Online Marketers' eBook offers readers both an incisive introduction to the topic of calls-to-action, as well as a detailed guide to best practices involved in the creation of compelling calls-to-action. Chapter 1 provides the reader with a concrete definition of 'call-to-action', noting also the significance of calls-to-action in the area of online marketing. Chapter 2 addresses the application of calls-to-action, and offers the reader suggestions as to how they can best be incorporated into the layout of a website. Chapter 3 stresses the importance of considered design, underlining the implications of colors, fonts, and graphics in the construction of a call-to-action icon. Finally, Chapter 4 concentrates on the crucial testing stage, which allows for marketers to best assess the performance of a particular call-to-action button.
Ajax Union has assisted hundreds of both B2B and B2C companies in the optimization of their online marketing, whether by increasing conversions or considerably raising brand awareness. The marketing agency's current offering of plans includes pay-per-click (PPC) advertising, PR and reputation management, onsite development, social media management, as well as blogging and offsite content creation.
For more information on Ajax Union, its broad range of month-to-month marketing plans and its complimentary resources, visit the company's website. A full list of complimentary eBooks, as well as a keyword tracking tool, are available via the internet marketing company's homepage. A customer representative can be reached by calling 1-800-594-0444. The SEO agency is also active on several social media platforms including Facebook and Twitter, and also maintains a marketing blog.