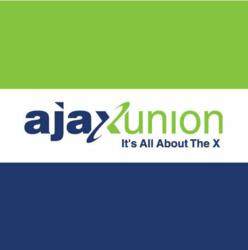 Providing quality medical supplies to healthcare professionals across the country, this company turned to us to create a sleek website, as well as devise a set of unique SEO strategies to boost its online reach
New York, NY (PRWEB) April 26, 2013
Ajax Union, a leading internet marketing company specializing in improving the online presence of small and local businesses, is currently showcasing a recent client success story. By taking advantage of SEO-focused plans offered by Ajax Union, a medical supplies retailer benefited from a 38.55% rise in page views as well as several other significant improvements.
"Providing quality medical supplies to healthcare professionals across the country, this company turned to us to create a sleek website, as well as devise a set of unique SEO strategies to boost its online reach. Following the implementation of our results-driven optimization tactics, we managed to achieve first page positioning for the company for its targeted keywords, as well as a 33.53% increase in page visits. Securing such a prized position in search engine rankings will not only increase the number of visitors discovering the retailer, but will also aid in improving the business' bottom line," said Sarah Mogin, Vice President of Ajax Union.
Since signing up with Ajax Union, the medical supply company has seen its unique selling points of competitive pricing and highly personalized options spread throughout the internet. The retailer also enlisted Ajax Union to build a fully-functional, professional and intuitive website to showcase its vast array of products and services, allowing users to easily navigate its offering. As part of its innovative framework, the website also incorporated shopping cart functionality and a product compare feature.
Ajax Union takes an integrated approach to online marketing, involving the building of quality links and onsite content, adept pay-per-click (PPC) advertising, and savvy social media management. This holistic marketing method has proved successful in generating leads and conversions, as well as expanding brands' online reach. Since its inception, the search engine agency has succeeded in dramatically improving the online presence of several businesses across many different industries from app developers to legal education providers.
To learn more about Ajax Union, its complimentary resources, including its keyword tracking tool, and other offshoot tools, visit the company's website. The online marketing company also offers a series of complimentary eBooks. A customer representative can be reached by calling 1-888-660-2486. The agency can be found on several social media platforms including Facebook and Twitter, and also maintains a marketing blog.