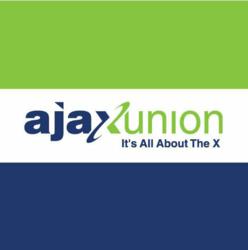 With Intromoose, we wanted to offer business networkers a means of easily managing their connections so as to better take full advantage of them
New York, NY (PRWEB) June 10, 2013
Ajax Union, an esteemed SEO agency based in New York, has unveiled a new business networking management platform entitled Intromoose. Available online at http://www.Intromoose.com, the complimentary tool is equipped with numerous features intended to simplify the process of making formal business introductions. By taking the advantage of the tool, users can easily create, customize and send email introductions to thousands of business professionals. Unique additions such as the "Keep Me in the Loop" feature enables users to access the thread of emails between past introductions.
"Establishing quality business connections is an integral part of advancing in your career, promoting a product or service, and of course, running a successful business. At Ajax Union, we never underestimate the vital importance of networking, but the difficulty of forming and sustaining connections in today's fast-paced market is also considerable. With Intromoose, we wanted to offer business networkers a means of easily managing their connections so as to better take full advantage of them," said Joe Apfelbaum, CEO of Ajax Union.
Intromoose also offers a newsletter service, for which users can easily sign up by entering an email address in the appropriate widget available on the homepage. By signing up for the Intromoose newsletter, users can keep up to date with all of the latest updates to Intromoose, as well as receive exclusive tips on how best to optimize their use of the platform.
Having garnered a reputation as the leading search engine agency dedicated to small businesses, Ajax Union continues to offer accessible, highly effective, month-to-month marketing plans. The agency caters to a wide variety of clients and goals, whether a business is primarily focused on increasing conversions or cultivating a resonant brand message. Ajax Union's current offering of plans includes pay-per-click (PPC) advertising, PR and reputation management, onsite development, social media management, as well as blogging and offsite content creation.
For more information on Ajax Union, a full listing of its marketing services and its complimentary resources, visit the company's website. A complete list of complimentary eBooks, as well as a keyword tracking tool, are available via the SEO agency's homepage. A customer representative can be reached by calling 1-800-594-0444. The small business internet marketing firm is also active on several social media platforms including Facebook and Twitter, and also maintains a marketing blog.