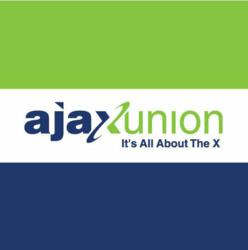 At Ajax Union, our priority is developing detailed plans tailored to a client's specific goals, so that we can see their ambitions realized
New York, NY (PRWEB) February 06, 2013
Ajax Union, a leading internet marketing company specializing in improving the online presence of small and local businesses, is currently highlighting a recent client success story. By signing up to a number of SEO-focused plans offered by Ajax Union, an app development company benefited from a 330% increase in overall page visits as well as several other dramatic improvements.
"Like many of our other clients, this app development company came to us searching for a means of dominating Google's search engines and optimizing their presence online. We worked closely with the client to develop a comprehensive plan incorporating both on- and off-site search engine optimization, as well as pay-per-click (PPC) advertising. At Ajax Union, our priority is developing detailed plans tailored to a client's specific goals, so that we can see their ambitions realized," said Joe Apfelbaum, CEO of Ajax Union.
The app development company profited greatly from Ajax Union's online marketing strategies. Since signing up for the AnewB SEO, Onsite SEO and PPC Feeder plans, the company has experienced considerable growth including a 400% increase in weekly site visits. Savvy management of the client's PPC Google AdWords account resulted in a 2000% increase in AdWords clicks and a decrease of over 85% in average cost-per-click (CPC) rate. Additionally, the app development company benefited from an increase of 350% in conversions and a decrease in cost-per-conversion of almost 20%.
Ajax Union advocates an integrated approach to internet marketing, involving the building of quality links, astute advertising, and smart social media management. This marketing model not only generates leads and conversions which, in turn, lead to profit, but also significantly increases the online presence of the company, allowing the brand to continually extend its reach to new customers. By utilizing this multi-faceted approach, the search engine agency has succeeded in vastly improving the online presence of several businesses across many different industries from medical supplies to local storage services.
To learn more about Ajax Union's online marketing services, comprehensive plans and unique SEO analysis strategies, find the company online at http://www.AjaxUnion.com. A list of case studies can also be found on the company's website. The online marketing company can be found on several social media platforms including Facebook and Twitter, and maintains a marketing blog.